30-Minute_Cake
For when you need a pretty cake fast but not less tasty...and with many variations!!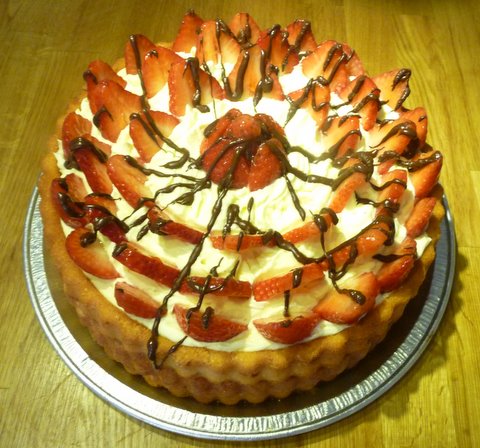 Once upon a time in a far remote country, every time I needed a 30-Minute_Cake, I would just go and buy a nice sponge from my local cake shop . The sponges were freshly baked, still warm, in all variety of sizes, shapes and tastes. It was the perfect combination for a successful cake: light, fluffy and ready-made sponge plus my own filling and decoration. The resulting cake still looked and tasted home-made, but it was much quicker and more stress free. I remember that I used to give it for granted all those years ago when living in Argentina...Well, that is definitely not the case in the UK, as far as I know (and believe me, I have tried!).
Therefore, I was left with no option but making the sponge from scratch, or nearly scratch if using a box cake...I love baking but sometimes you just don't have the luxury of time and you need a cake NOW!
Well, for those cake emergencies, I have found two ways of cheating. The one I am about to talk about here to obtain a 30-Minute_Cake, consists of replacing the sponge by Flan Case.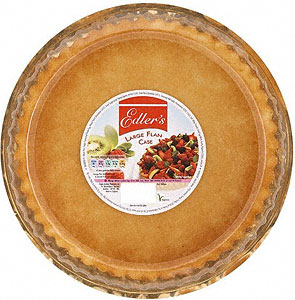 It is not the same, usually comes in only in 1 flavour and shape and two different sizes, but it is good enough and can provide a tasty and immediately available base for your cakes.
The second way of cheating a quick cake is by using a base made of Madeira Cake,

available in most supermarkets. For a recipe using this cheating trick to make Fast Pineapple Cake, click here.
Well, coming back to the 30-Minute_Cake, for about 12 generous servings of a Dulce de Leche-Walnuts and Chantilly Cream-Peaches Cake, you will need...
Ingredients:

For ~16 generous pieces, you will need:
Base
-3x Large Flan Case
Filling
-1x can (or ~400g homemade) Dulce de Leche
-1x small pack of Chopped Walnut
-Chantilly Cream (300ml Double Cream, sugar, vanilla essence)
-1x large can of Peaches Slices in Light Syrup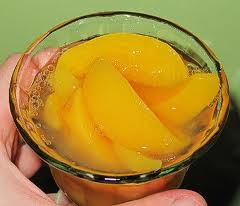 Cover
-1-2 cans (400-800g homemade) Dulce de Leche
Preparation:
Place 1 Flan Case on the cake board or serving plate you will present the cake on. Moisten the Flan Case with 1/3 of the light syrup from the Peaches can.
Fill the Flan Case with the Dulce de Leche and cover with the chopped walnuts. Make sure it levels up with the border of the Flan Case. MAKE SURE NOBODY IN YOUR PARTY IS ALLERGIC TO NUTS!
Place the second Flan Case on top, trying to follow the alignment of the bottom Case. Moisten this second Flan Case with another 1/3 of the light syrup.
Prepare the Chantilly Cream in the blender following instructions in this link. Add it on top.
Reserve some Peaches for decoration, cut the rest in small pieces and add them on top of the Chantilly Cream.
Place the third Flan Case inverted on the top. Moisten with the final 1/3 of the light syrup.
Cover the whole cake with Dulce de Leche and decorate with the remaining Peaches cut in fine slices.
I am sure you will agree that this really was a delicious 30-Minute_Cake!!
Variation (as seen in picture below)
The possibilities for variation are only limited by your imagination! For example, for another version of the 30-Minute_Cake you could try the following option: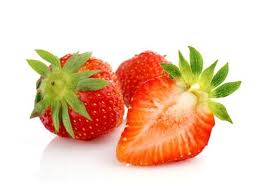 -Replace the can of Peaches for Fresh Strawberries
-Replace the light syrup for Port to moisten the cake
-Try placing the third Flan Case on top of the cake in the "normal" position instead of inverted (optional of course). In this case, you will have 3 fillings to consider, since you will have to add a filling on the top of the cake instead of the cover. For example:
-Chantilly Cream and sliced Strawberries for the bottom filling (you could macerate the sliced strawberries few minutes in the Port).
-Dulce de Leche and walnuts for the medium filling
-Chantilly Cream and whole strawberries for the top filling. You can add some blackberries too for a touch of colour and sprinkle with icing sugar just before presenting.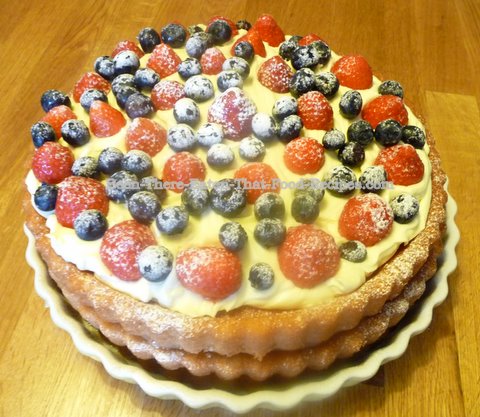 Or, slice strawberries and decorate with melted chocolate.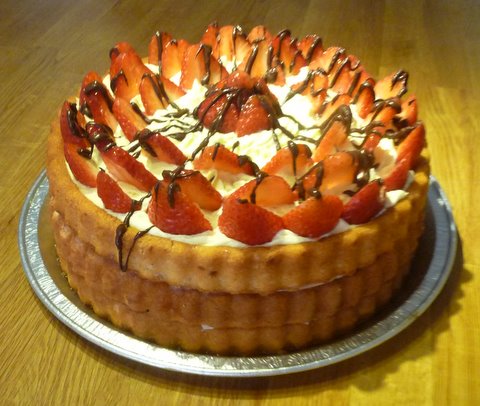 Or, use raspberries and blueberries instead...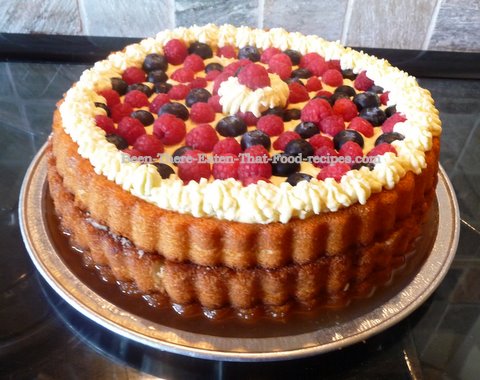 Tip: For a shinier look, brush the berries with melted berry jelly (just microwave few seconds), e.g. strawberry jelly for strawberries. They will look irresistible!
---