MOROCCO

What an amazing country! My husband and I got an opportunity to visit Morocco, and we took it on the spot!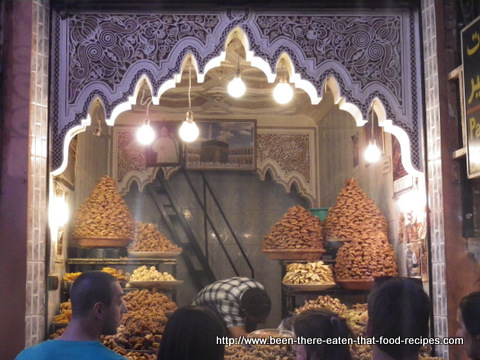 We had just few days before the trip, during which we received some unsettling comments about the country ...Particularly in regards of the treatment of women. Since we were planning to go by motorbike, I was doubly apprehensive thinking that maybe this was a bit too much for the countrymen to accept...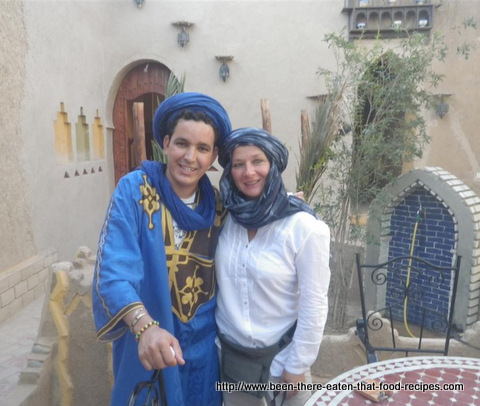 I am very glad to say that our experience was unbelievably good and fulfilling in any possible way. We were always received by respectful smiling faces willing to help us, - and even feed us! -, everywhere we went. In our way we found the people extremely friendly and interested in talking to us. They would speak many languages fluently, although the majority has no schooling.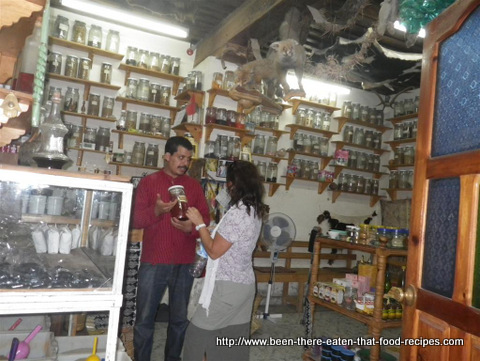 Anyway, they impressed us as very quick-minded, solicitous and resourceful, and they managed to cater for every little need of ours before we even asked. Maybe, things have changed recently. I learnt that the new king is a well educated man that abrogates for women´s rights and to increase the number of tourists to Morocco. Whether this is the reason or not, I can say that we never encountered any problem during our 9 days of riding the country and constant mixing with the locals.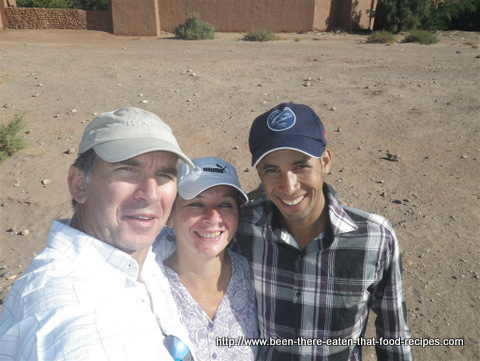 We were fascinated by the landscape that changes so drastically. We encountered skiable woodlands, the dramatic Atlas mountains and even a "river of palm trees"...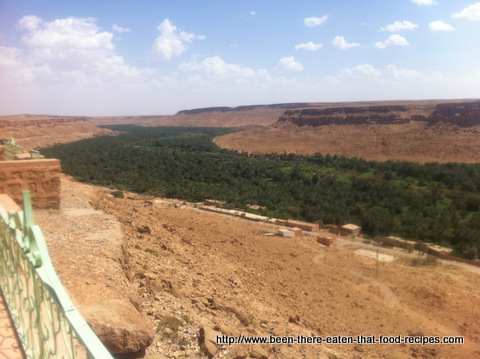 ...in our way to the desert.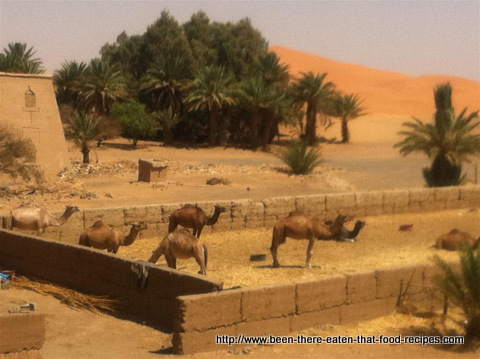 And the smells...The captivating mixture of artistically presented spices...

herbs, perfumes...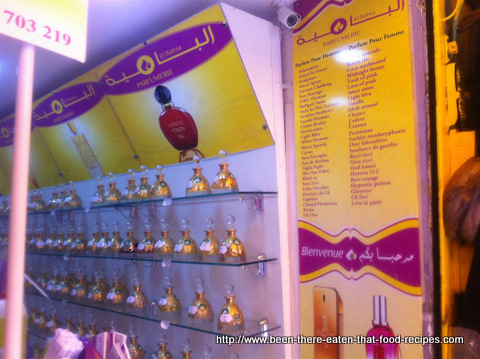 ..., filled the air with persistent exotic aromas.
The market in Marrakesh is just incredible...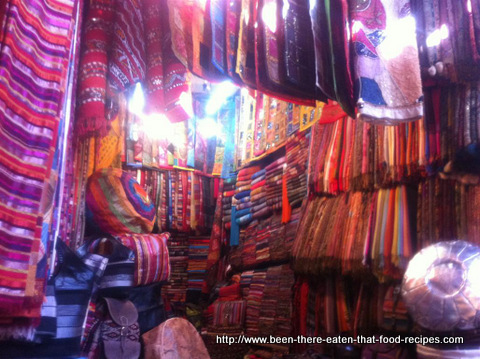 Unluckily, riding a motorbike, let us without the chance of buying all those fantastic "treasures"...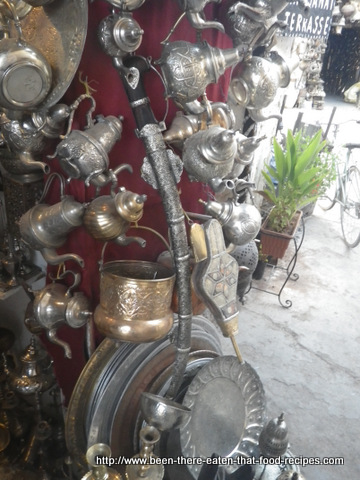 ..., but the experience will be anyway forever with us.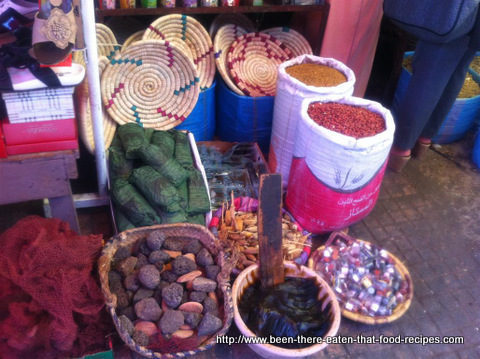 And I haven't even started with the food! Join me in discovering the tasty food the country has to offer, as well as their delicious Mint Tea, in the next few pages...
---
- Go from Morocco to Moroccan-Mint-Tea
---
FREE eBook & Newsletters
---
Are You Proud of Your Cooking Skills?
Would you like to have a Web Page dedicated to Your Best Food Recipes? Your friends, family and the public would be able to see your page, try your recipes and leave comments...

Ideally, write about recipes of your own creation. However, you are welcome to write about somebody else's recipes as long as you acknowledge their credit.

With this chance of shining online, your cooking will be so much more appreciated!!!
---