Lemon_Pie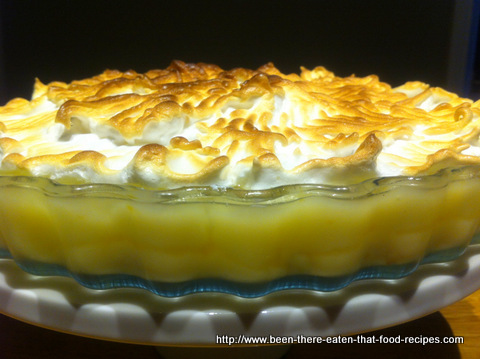 This Lemon_Pie is another ideal recipe to share an Afternoon Tea with friends...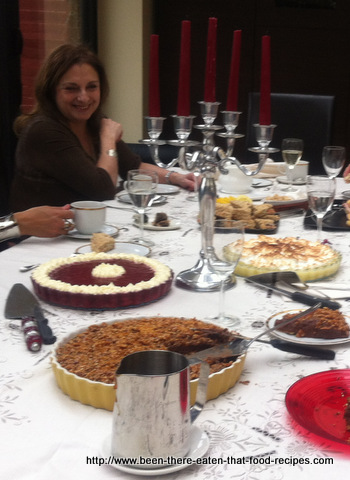 Ingredients
for a 25cm round ovenproof dish
Base:
200g plain flour

100g

butter, unsalted

5 Tsp

cold water


a pinch of

salt

zest of 2 lemons

Lemon cream:
250g caster sugar

2 Tsp cornflour
375ml boiling water

3 egg yolks, beaten

50g butter, unsalted
2 lemons, juiced
Meringue:
4 egg whites

8 Tsp caster sugar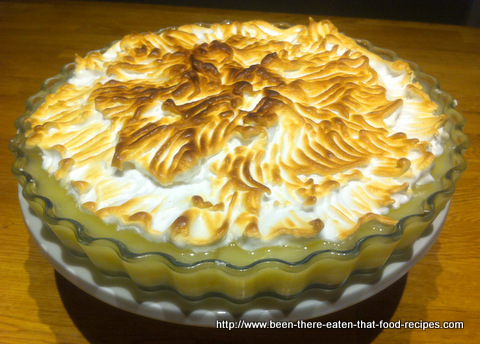 Preparation
Base:
In a big bowl place the flour, salt, butter and the zest of 1 of the lemons, integrating everything together with your hands.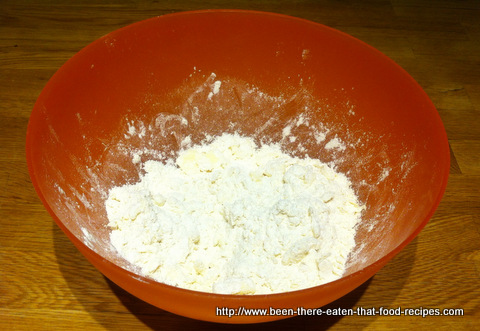 Add the cold water, make a dough and leave it to rest in the fridge for 30 minutes.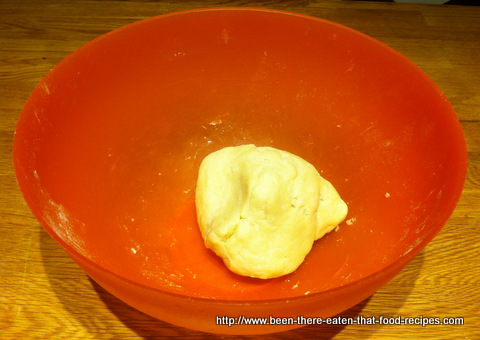 Stretch the dough using your fingers to cover the dish.

Prick the surface with a fork and bake for about 30 minutes.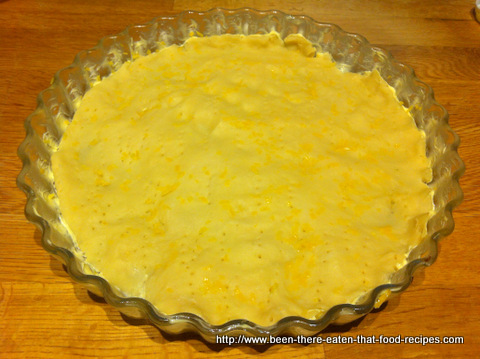 Lemon Cream:
In a deep pan, mix the cornflour, sugar, zest of the other lemon, boiling water and lemon juice.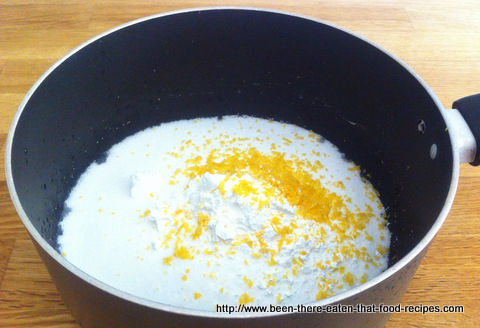 Cook on low heat, stirring continuously, until boiling point.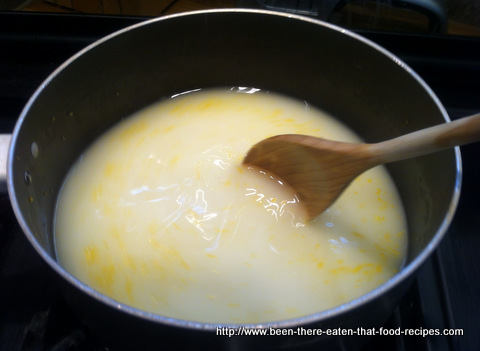 Remove from the heat, and leave to cool down a bit.
Add the beaten yolks and the butter.
Stir until obtaining a smooth cream.
Pour the cream on top of the pre-baked base.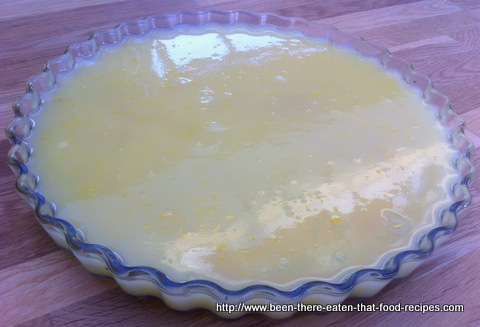 Meringue:
Get the oven temperature to maximum or use the oven´s grill.

Place the egg whites and sugar in a Bain Marie (place a pan with water to boil and on top the bowl with the sugar and whites).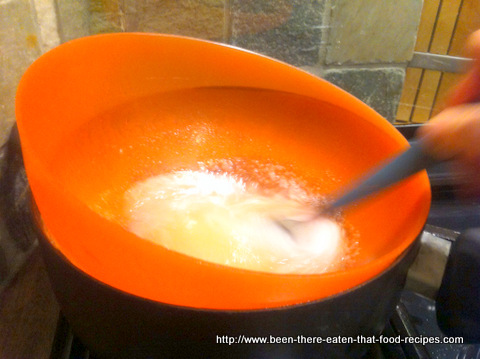 Stir the sugar in the whites with a spoon until dissolved. Remove from heat.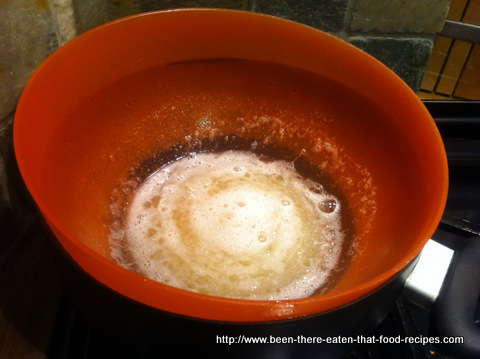 Beat with an electric mixer until cold and hard.
Cover the lemon cream with the meringue.
Bring the pie to the top shelf of the oven or grill, observing it all the time, until nicely golden. Be extra careful not to burn it! It only takes very few minutes.

Let the pie to cool down and bring to fridge until time for serving.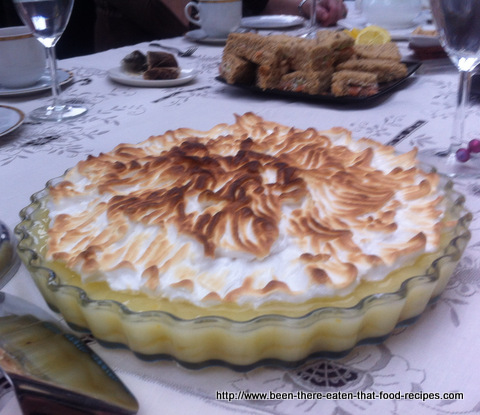 ---
Tip: if you prefer a taller meringue layer, use 8 egg whites instead of 4.
---
- Go from Lemon_Pie to Cake Recipes
- Go from Lemon_Pie to Home Page
---
FREE eBook & Newsletters
---
Are You Proud of Your Cooking Skills?
Would you like to have a Web Page dedicated to Your Best Food Recipes? Your friends, family and the public would be able to see your page, try your recipes and leave comments...

Ideally, write about recipes of your own creation. However, you are welcome to write about somebody else's recipes as long as you acknowledge their credit.

With this chance of shining online, your cooking will be so much more appreciated!!!
---