Lemon_and_Savoiardi_Dessert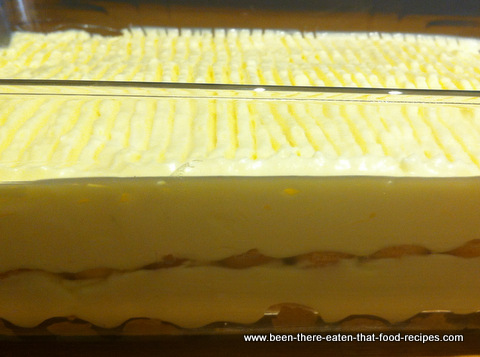 This Lemon_and_Savoiardi_Dessert is without any doubt my family's favourite treat.
I made it many years ago for my then boyfriend's 18th birthday party and became his preferred pudding since. Years passed by, we married, had children, and to my surprise, one of my sons for his 18th birthday asked me to prepare this same dessert! Well, I better do it right, with all these years practising!
Ingredients
The Lemon_and_Savoiardi_Dessert can be kept in the fridge until serving, or be served as semi-frozen cake.

These amounts are for a big family! I used two rectangle dishes, approx 28 x 18cm and 25 x 15cm.

600ml extra thick double cream

2 x condensed milk cans
3 lemons, juiced
~2 packs savoiard biscuits, or lady fingers, enough to cover the bottom of the dishes twice.

500ml syrup (500g caster sugar, 500ml water, port)

Preparation
- Let's start preparing the syrup as explained in here. Place a pan on the burner (but don't turn it on yet) and add the sugar into it.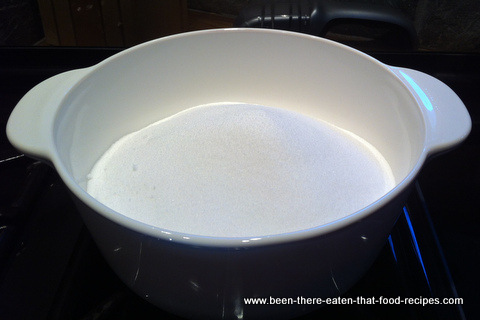 - Pour the water in...

...and stir thoroughly with a wooden spoon until all the sugar is dissolved.

-All the sugar must be dissolved before you turn the fire on, to avoid burning it.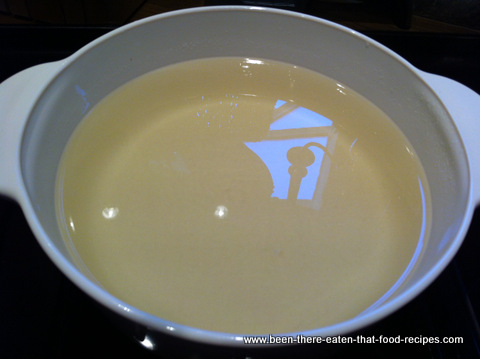 - Now turn the fire on, on a low heat setting.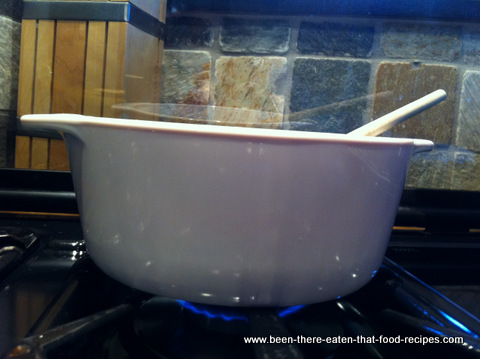 - Leave to boil, uncovered, ...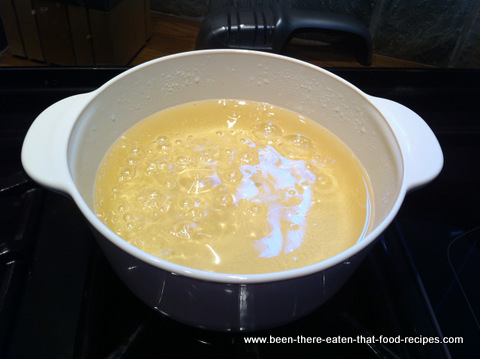 -...until obtaining a thick consistency.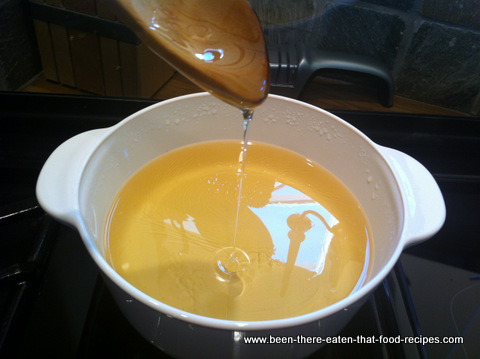 - Let it to cool down.
- In a square or rectangle dish, pour the cool down syrup. You can add some flavouring to it, such as vanilla essence and licours. I used port.

- Add biscuits to the syrup and let them in there for few minutes until the syrup is absorved, ...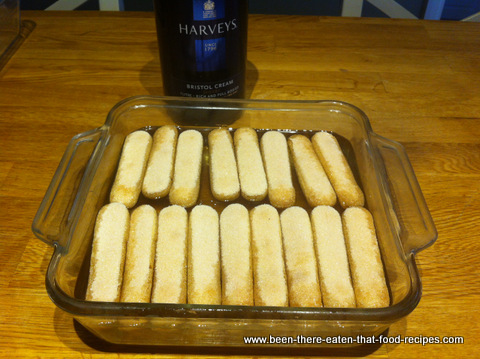 - ...turn them around and leave few minutes again, but not too long, otherwise it will be difficult to remove them.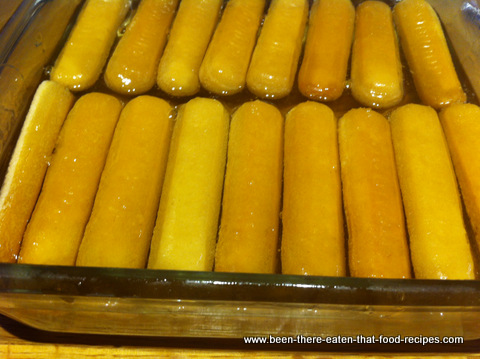 - Remove them and placed them in a serving dish, covering the bottom of the dish.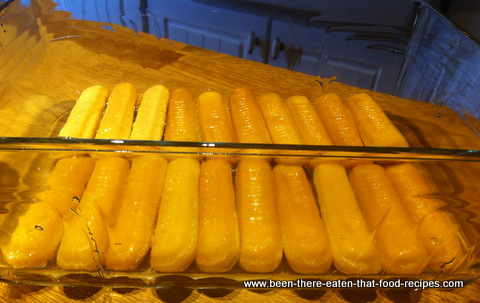 tip: the savoiardi biscuits are larger and absorve the syrup much easily and quickly that the lady fingers. In this picture, you can see the difference: savoiard biscuit at the left, lady finger at the right. Both can be used though.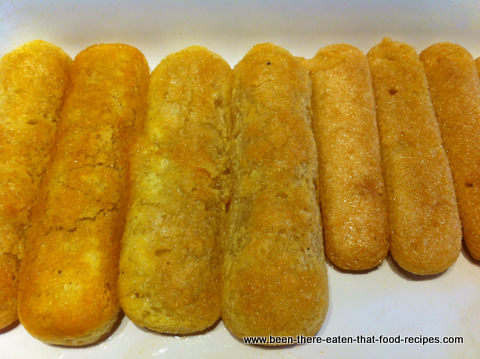 - Meanwhile you wait for the biscuits to absorve the syrup, prepare the lemon cream.

- Juice the lemons, making sure to avoid the seeds, and reserve.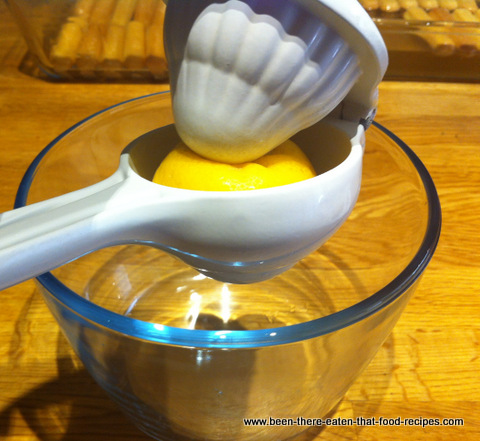 - I use extra thick double cream to make sure that the lemon cream is very dense and the biscuits don't float. If for you this is not an issue, use just double cream.

- Pour the extra thick double cream into a bowl.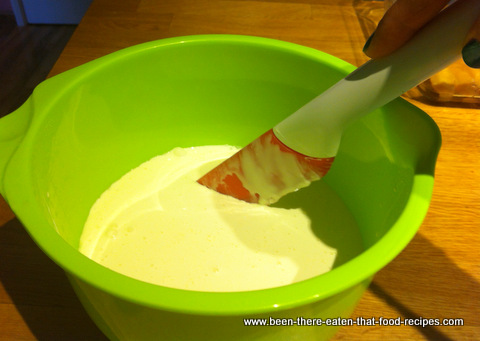 - I use Nestle Carnation condensed milk.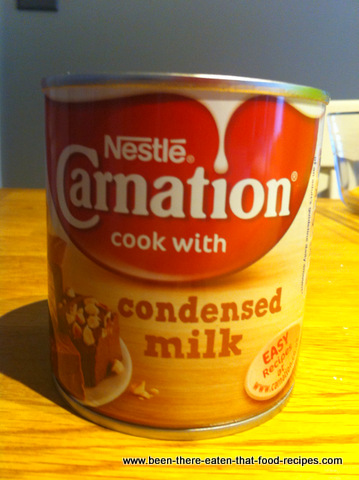 - Add the content of the two condensed milk cans into the bowl.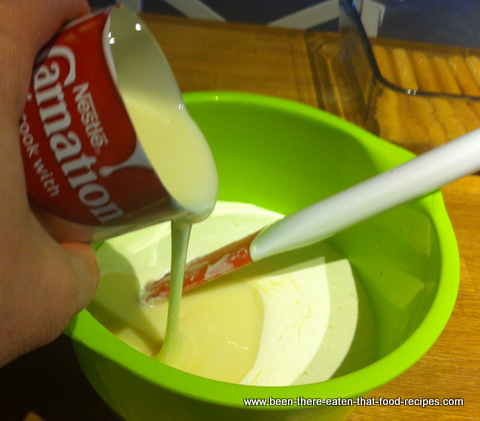 - Mix together, and add the lemon juice.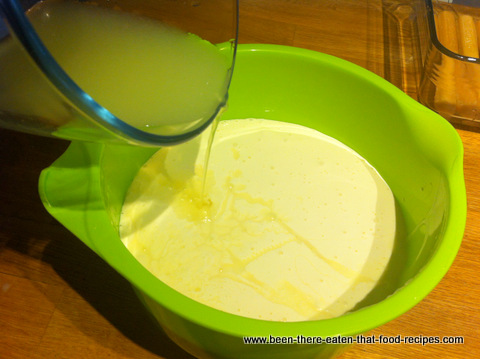 - Mix all well trying to obtain a smooth cream.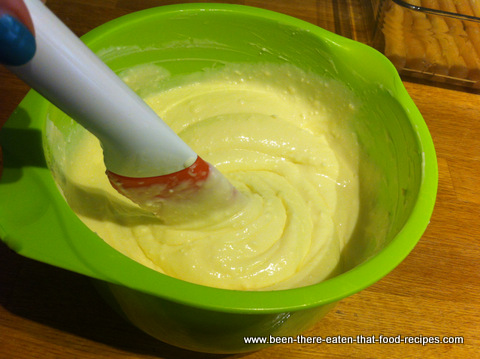 - Add some lemon cream over the first layer of soaked biscuits in the serving dish.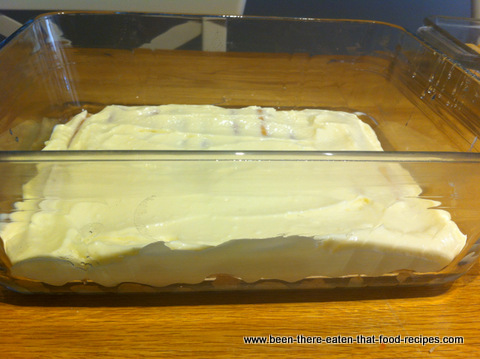 - Repeat, adding more soaked biscuits on top of the layer of lemon cream...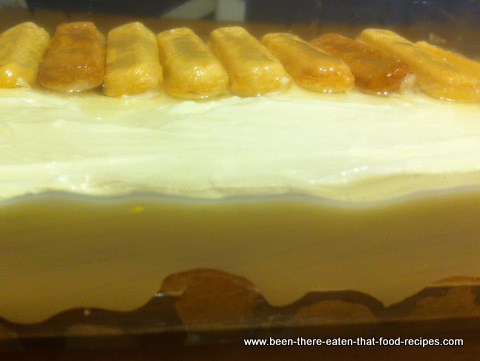 - ... until completing a second layer of biscuits.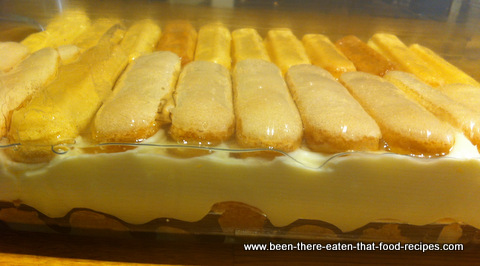 - Add more lemon cream on top, covering the biscuits.

- If you are going to fill two serving dishes, repeat all over again for the second dish.
- Add the remaining lemon cream on top of the serving dish/es, forming a thick layer of cream.
- Make some lines on the surface with a fork.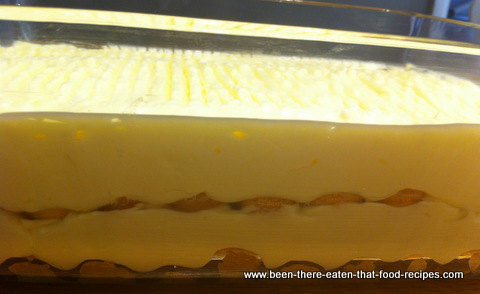 - Remember that the Lemon_and_Savoiardi_Dessert can be served straight from the fridge, or as a semi-frozen cake!
- Enjoy!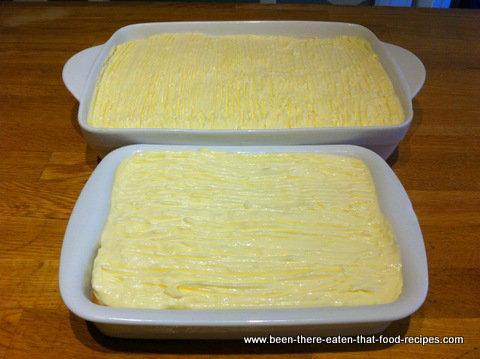 ---
- Go from The Lemon_and_Savoiardi_Dessert to Home Page
- Go from The Lemon_and_Savoiardi_Dessert to Cakes
---
FREE eBook & Newsletters
---
Are You Proud of Your Cooking Skills?
Would you like to have a Web Page dedicated to Your Best Food Recipes? Your friends, family and the public would be able to see your page, try your recipes and leave comments...

Ideally, write about recipes of your own creation. However, you are welcome to write about somebody else's recipes as long as you acknowledge their credit.

With this chance of shining online, your cooking will be so much more appreciated!!!
---