Mixers:

What makes all the difference??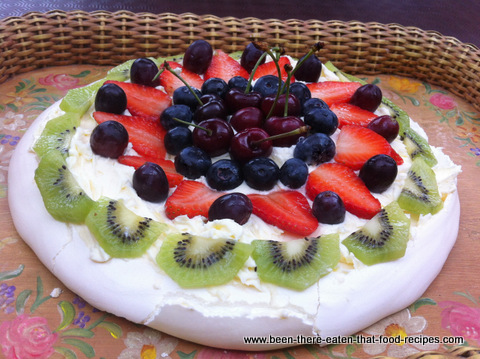 Having the right equipment, mixers in this case, makes all the difference!!
Let's take Chantilly Cream as an example. I love it; it is so versatile and delicious! It only requires 3 ingredients and can be done in no time, for guaranteed satisfaction.
Doing it manually

Continuing with the example, Chantilly Cream can be made manually simply by whisking the ingredients with a wire whisk or even with two forks held together, until obtaining the right consistency. While this methods is claimed as being "therapeutic" and easy-piece, I wouldn't recommended it unless you are making a small volume of cream, have plenty of time, or are trying to probe something!
Hand versus Stand Mixer

Nowadays, the range of kitchen's appliances is overwhelming. I would like to start by stating that most likely you don't need the extra large, extra powerful model! Not only it would be a waste of money spending on some specifications that you don't really need, but also, think about the extra space you will need in your kitchen to accommodate bigger versions.
Before deciding which appliance you need, think carefully about what are you planning to use it for. Following the example of the Chantilly Cream: are you thinking about buying a mixer for the occasional spoons of Chantilly Cream, or your plans involve tons of Chantilly Cream to be made on daily basis? The more obvious way to make this cream is by using a mixer. That's right. So far, no problem. The complication starts if it happens that you don't own one yet and you are trying to get through all the confusing information about the different options on offer.
The first step consists in deciding if what you need is a hand or a stand mixer, not only for your Chantilly Cream needs, but considering the rest of your culinary enterprises.
Hand versions are ideal for working with small-medium quantities of material for a short period of time. They can be kept always at hand on the kitchen bench or be quite easily stored in the kitchen cupboards due to their relatively small size.
Stand options, on the other hand, are meant for working with large quantities and for longer. They are necessarily bulkier and therefore, it is more difficult to find a suitable place in your kitchen to store them (after you already located the juicer, the food processor, and the rest of the paraphernalia).
There is also the dual option: hand and stand, all-in-one!
Suggestion for big quantities: In my opinion, hand mixers are enough for your daily needs, and have the advantage of being quite small and easy to accommodate in your kitchen. However, if you are planning to bake in large quantities, buy a stand version, because this task can be very heavy and tiring to handle with a hand one. In summary: for small jobs, a hand mixer is more than enough. For big jobs, you will be grateful to have a stand model.
Tip: If you decided to manage with a hand version for all your needs and find yourself in a situation that requires preparing large amount of Chantilly Cream, using the hand model would take ages. Use the blender instead for quick and impeccable results!! Read more on my Chantilly Cream page about how to make large quantities of Chantilly Cream by using a blender.
Hand Mixers
As I mentioned earlier, the offer is huge.You can approach the search in different ways, depending on where you stand in the following scenarios:
You just want the cheapest option that can do the trick.

You focus on price. Fair enough.
You want one that will last you for a while.

You focus on more power and brand reliability.
You want to buy THE mixer of your lifetime.

You only want the best in terms of performance and durability.
What you really want is one that matches your kitchen's design and colours.
You like fancy gadgets: LED speed lights, retractable cord, ergonomic design, etc
Wherever you are in your approach, always pay attention to guarantees and special services provided by manufacturers or retailers. They can be of much importance at the moment of making your decision for a brand or for another. Some of the models come with a storage case, very convenient to keep all accessories stored in the same place, easy to find.
Hand Models – Comparative Table
I have prepared a comparative table including those brands and models that people like you and me have voted as the best. I have only considered in this small selection those items with high ratings (taking as reference Amazon's 1-5 stars system) and with a high number of reviewers (given in brackets). Price ranges are correct at publishing time.

---
Brands, Models


Speeds

Motor (watts)

Price range

Amazon stars

Accesories

Extras


Proctor Silex 62509R

5


100


up to $20


4 (116)


flat beaters

Proctor Silex 62515

5


125


up to $20

3.5 (66)

flat beaters

Bowl Rest

Stabilizer

Kenwood HM220

3


120


up to $20

4 (118)

flat beaters

Andrew James Powerful

5


300


up to $20

4.5 (213)

flat beaters, dough kneaders, whisk

Turbo button

Kenwood HM320



3


250


$21-$40

4 (94)

flat beaters, dough kneaders

Chrome model (HM326)

Hamilton Beach 62650

6


290


$21-$40

4 (185)

flat beaters, dough kneaders, whisk

Snap-on storage case

Cuisinart CHM-3

3


220


$21-$40

4 (155)

flat beaters

Available in 4 colours

Sunbeam Heritage Series 6

6


250


$21-$40

4 (83)



flat beaters

Vertical Display Stand

Oster 2500 Inspire

5

240


$21-$40

4 (162)

flat beaters, dough kneaders

Ergonomic design

Cuisinart HM-50 Power Advantage



5


220


$21-$40

4 (206)

flat beaters, dough kneaders, whisk

Spatula, candy apple red

Breville SHM2 Twin Hand and Stand Model

10

380


$21-$40

4 (265)

flat beaters

Spatula

Cuisinart HM-70 Power Advantage



7


220


$41-$60

4 (401)

flat beaters, dough kneaders, whisk

Spatula, candy apple red

Dualit® Hand Mixer

4


400


$61-$80

4.5 (74)

flat beaters


Cuisinart Power Advantage Plus

9


220


$61-$80

4.5 (200)

flat beaters, dough kneaders, whisk

Storage case

KitchenAid 9-Speed Digital Display

9


?


$81-$100

4.5 (74)

flat beaters, dough kneaders, whisk

Turbo beater, liquid blender rod, spatula, accessory bag
---
---
Hope you now have a clearer picture and are able to buy the best option for your needs!
---
---
FREE eBook & Newsletters
---
Are You Proud of Your Cooking Skills?
Would you like to have a Web Page dedicated to Your Best Food Recipes? Your friends, family and the public would be able to see your page, try your recipes and leave comments...

Ideally, write about recipes of your own creation. However, you are welcome to write about somebody else's recipes as long as you acknowledge their credit.

With this chance of shining online, your cooking will be so much more appreciated!!!
---