Greek_Food
Alonissos offers some of the best dishes of what we know as Greek_Food. Combining local, fresh and succulent produce, the offer is varied and delicious.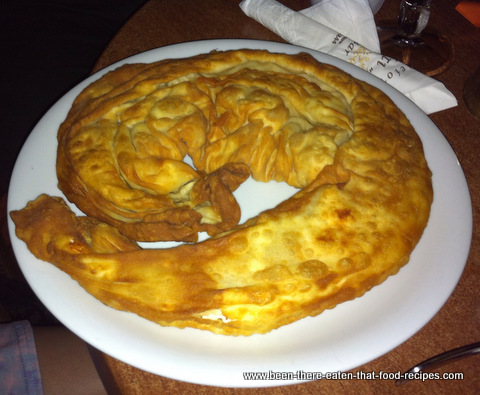 Greek cheese reaches its highest expression in the island in the shape of the Alonissos Cheese Pie. This is a very simple dish consisting in feta cheese stuffed buttered phyllo fried in olive oil for delicious crunchiness and rolled into a spiral (pictured above). Tasty and very fulfilling!
Another way to enjoy feta cheese is in fresh salads consisting of cucumber, red onions, olives (prepared according to one of the many local variations) and croutons, and dressed in extra olive oil.
The Greek yoghurt is another specialty, particularly as a dessert combined with the sweetest peaches characteristic of the region, bananas, pears, walnuts and their thick and fully flavoured honey. A real treat and a family favourite since!

Once back at home, I "localised" this treat using the fruits I could get from the supermarket. Ok, there is more fruit variety in here, but none of them compare to the taste and sweetness of those sun-bathed fruits just picked from the Greek trees...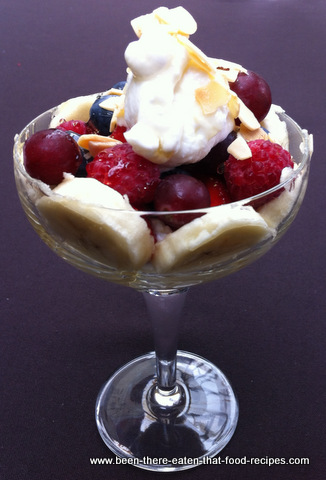 Within the sweet department, I have to mention the amazing Alonissos doughnuts and sweet plaited bread...

... as well as the Walnut cake. This is a syrup laden cake, and therefore, very sweet and moistured, that is well worth trying.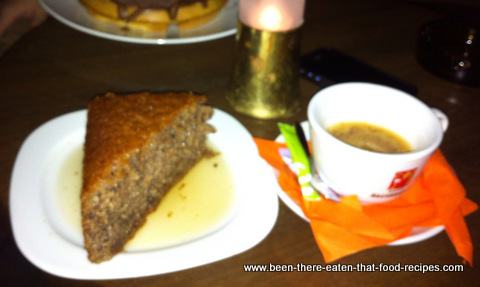 The taverns in the island offered all sort of dishes involving the fruits of the sea.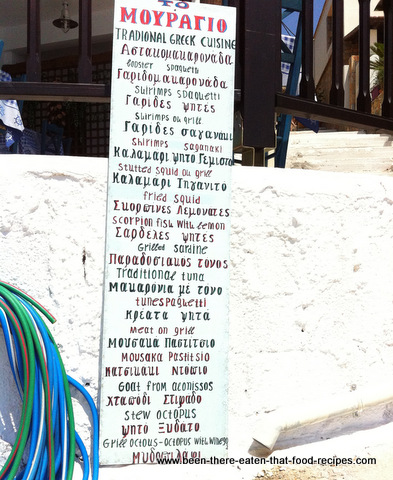 I was told that the daily food of the fishermen used to be lobster spaghetti, because there were so many lobsters around that they were the cheapest meal.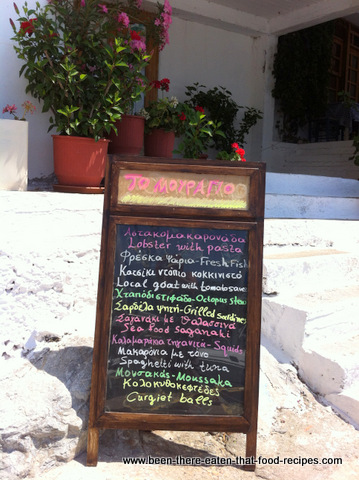 Nowdays, lobsters are not longer available in such quantity, and therefore, even if still available, they are no cheap at all!!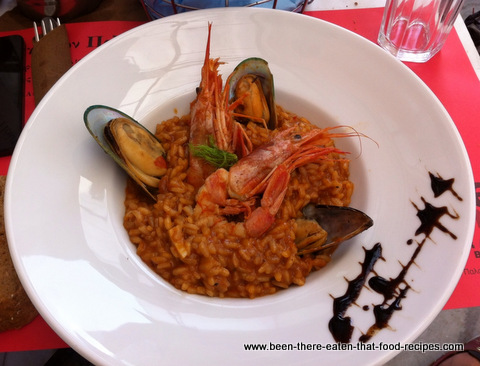 The main dishes feature mussels, shrimps...

..., tuna, sardines, octopus (octopus pie, octopus linguini)...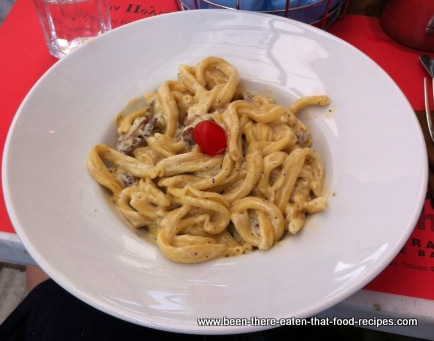 ..., seafood ravioli, etc.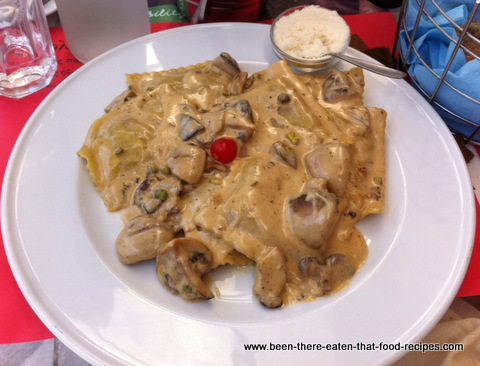 Last but not least, the vegetables grow wonderfully well in this sun-blessed island. There are crops everywhere, all full of ripe fruits. Tomatoes, aubergines (see Mousaka recipe!), zucchini, herbs, etc. Their aroma and taste have no competition.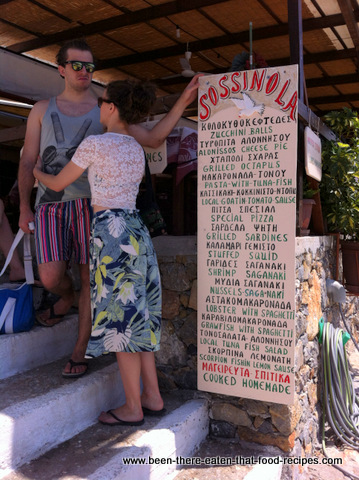 The same about the Greek peaches, pears and lemons. Yannis' homemade lemon conserve tasted sublime.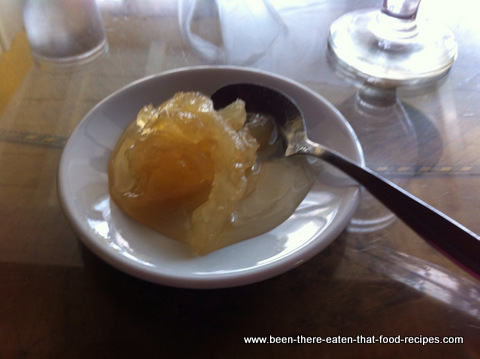 Overall, it was a very tasty holiday!
Try the Greek yoghurt with fruits, with or without nuts, but with lots of honey, you will love it!
---
- Go from Greek_food to Moussaka
- Go to Alonissos
-Return to Home Page
---
FREE eBook & Newsletters
---
Are You Proud of Your Cooking Skills?
Would you like to have a Web Page dedicated to Your Best Food Recipes? Your friends, family and the public would be able to see your page, try your recipes and leave comments...

Ideally, write about recipes of your own creation. However, you are welcome to write about somebody else's recipes as long as you acknowledge their credit.

With this chance of shining online, your cooking will be so much more appreciated!!!
---