Scillonian Food

Scillonian Food is mainly known for the abundance of fresh fish of course, caught around the many isles. And also for incorporating other Cornish and English Classics...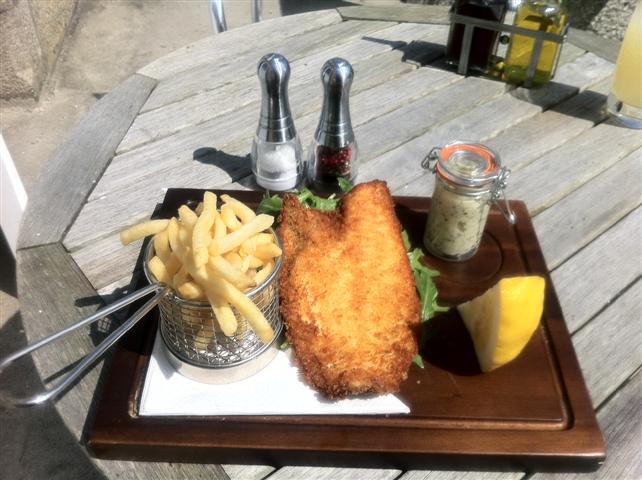 I was very excited for participating at the 23rd Pilot Gigs World Championships in the Isles of Scilly, but didn´t realised that my little adventure would start long before setting foot in the isles. In fact, it started as soon as I arrived to Bristol airport and saw the plane that would take me to St Mary´s Isle were the Championships would take place!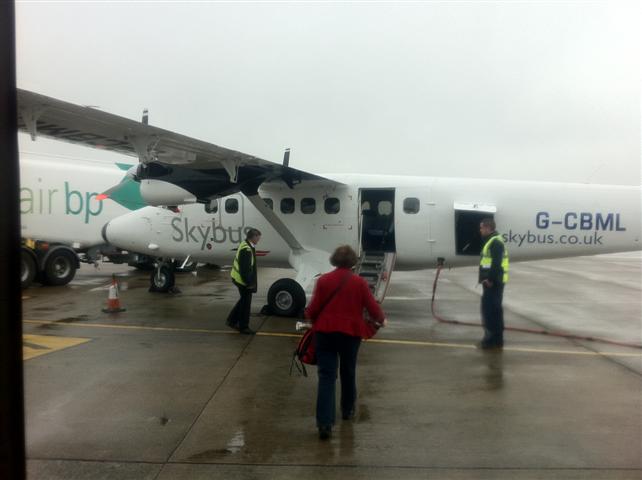 You know when you try to be nice to the steward for a chance of being invited to the cockpit for a look at all those instruments? Well, not only there was no steward but I have a perfect view of the cockpit straight from my seat! There was no door between the cockpit and the cabin, so after the very kind pilot gave us all the information needed (usually given by cabin staff), I could follow his every move from taking-off to landing from the "comfort" of my seat...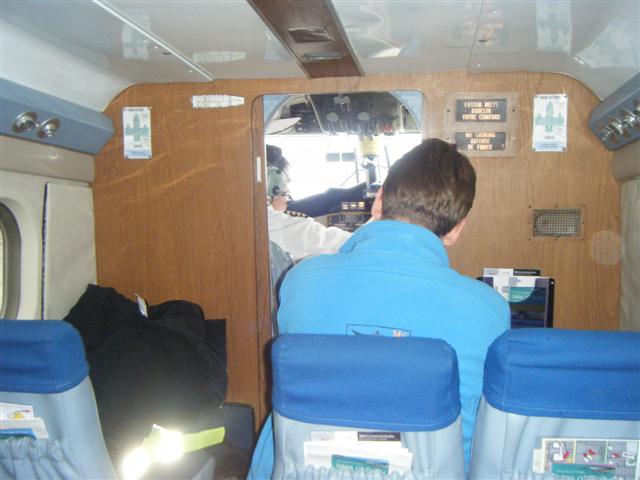 Once in St Mary´s, I was taken to St Mary´s Hall Hotel. Unfourtunately I missed "Doris", the very charming hotel´s transport...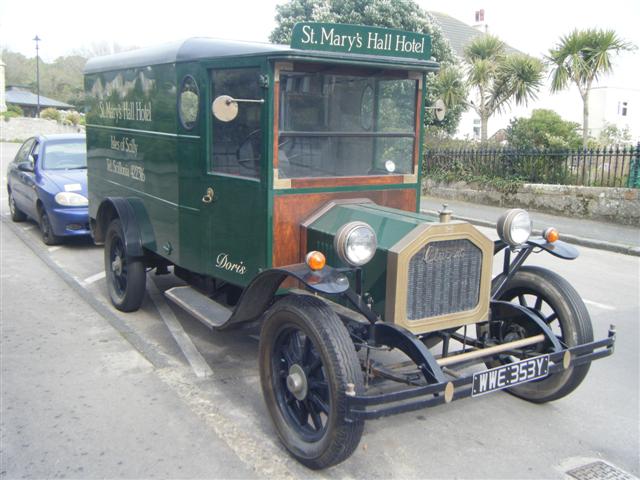 I was staying at this lovely townhouse hotel, ideally located few minutes walk away from the main points of the isle.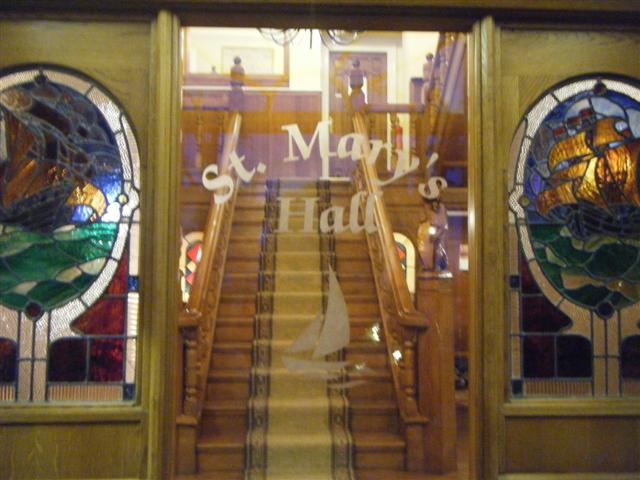 My room was the one with the balcony, just on top of main door.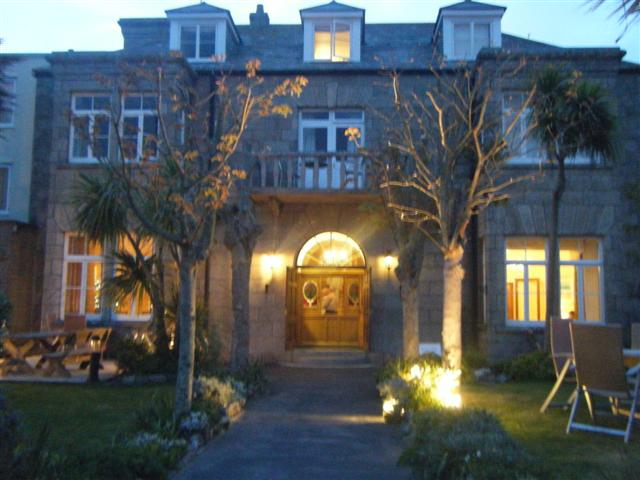 Since my purpose on the isles was the Pilot Gigs Championships, the hotel location was perfect because it allowed me to be able to move quickly from the hotel to the beach and vice verse in between races, not having to worry about queuing for food and toilettes...I was a bit embarrased for feeling so privileged somehow...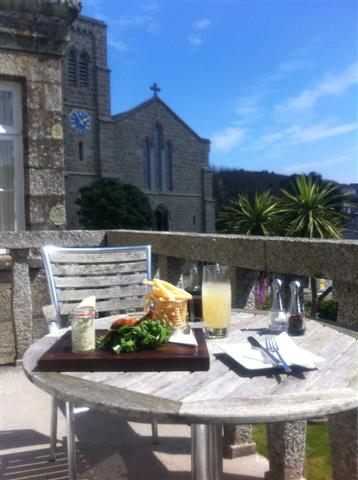 That´s how I could enjoy a large array of Scillonian Food from the hotel´s restaurant in the luxury of my own private balcony, while waiting for the next race.
Not all the Scillonian Food I tasted while in the isles come from the hotel´s kitchen, of course. Local restaurants and coffee shops also competed to each other to amaze the visitor´s taste buds in Scillonian style...
Dishes I tasted include:
Breaded Cornish Plaice served with Homemade Tartar Sauce, Fries and Fresh Lemon (top page picture)

Smoked Haddock and Davidstowe Cheese Omelette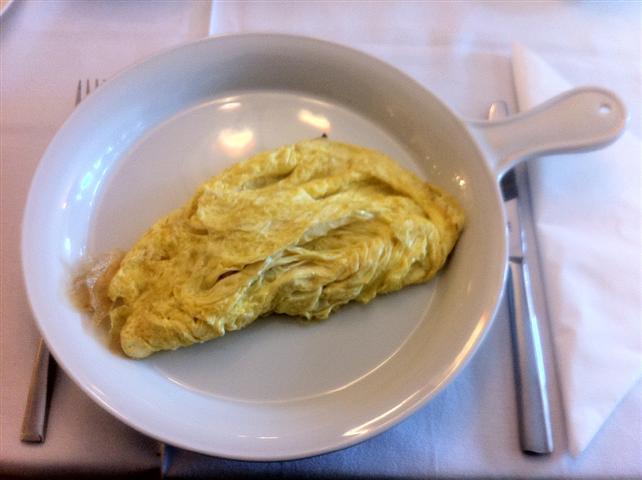 Scrambled Eggs with Smoked Cornish River Trout
Jacket Potatoes with Cottage Cheese and Dill, Butter and Salad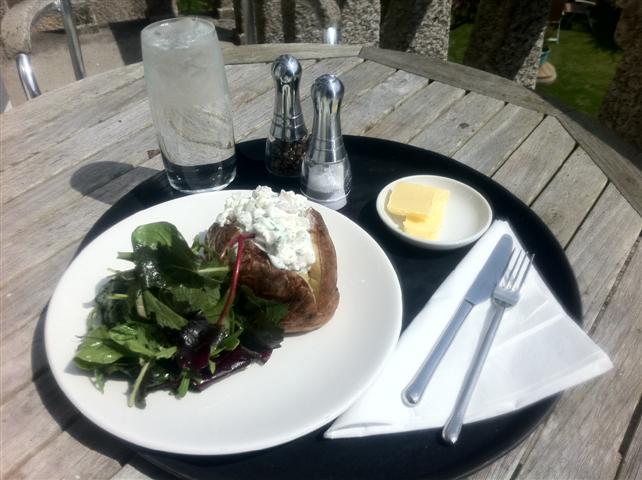 Boiled Eggs and Buttered Soldiers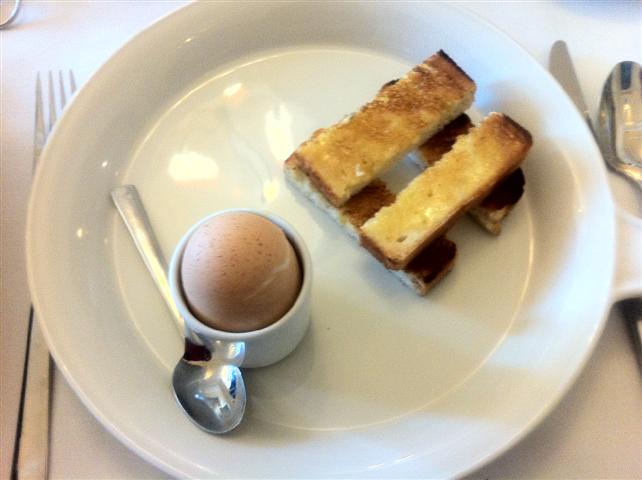 Staffordshire Oak Cakes filled with Bacon and Davidstowe Cheese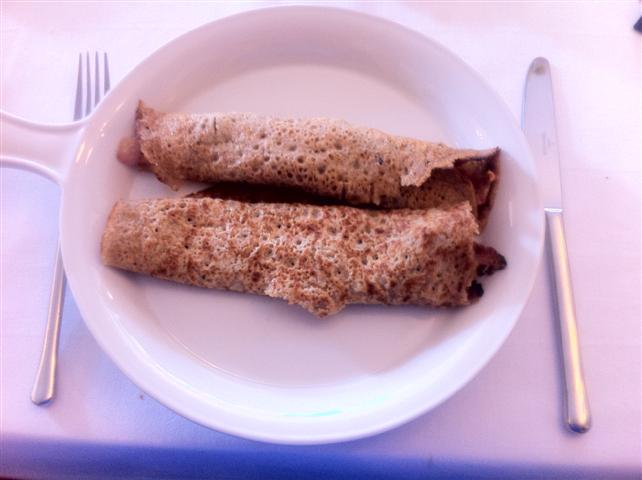 Natural Yoghurt, Fruit and Granola Pot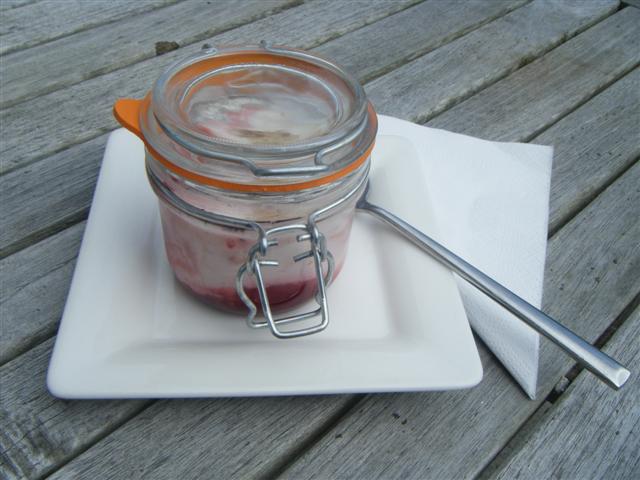 Hot Chocolate flavoured with a choice of liquors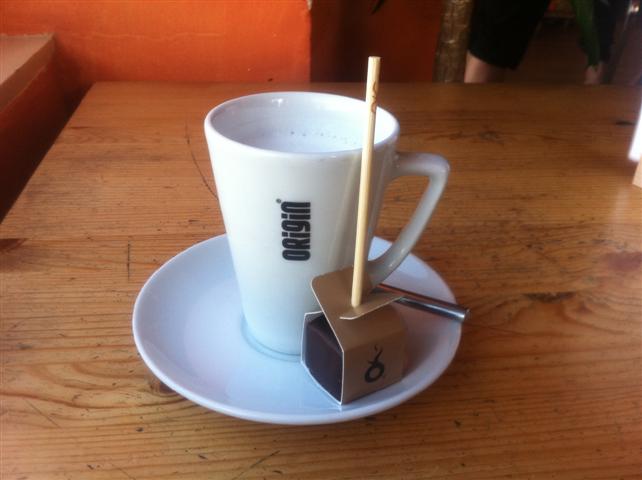 Another typical dish is the Scillonian Crab with Lemon Creme Fraiche, as well as many others including Cornish butter and Cornish clotted cream...
All these dishes are delicious in their freshness and very simple to make.
The "Breaded Cornish Plaice served with Homemade Tartar Sauce, Fries and Fresh Lemon" recipe is coming next, please call again soon!

---
- Go from Scillonian Food to Isles of Scilly

---
FREE eBook & Newsletters
---
Are You Proud of Your Cooking Skills?
Would you like to have a Web Page dedicated to Your Best Food Recipes? Your friends, family and the public would be able to see your page, try your recipes and leave comments...

Ideally, write about recipes of your own creation. However, you are welcome to write about somebody else's recipes as long as you acknowledge their credit.

With this chance of shining online, your cooking will be so much more appreciated!!!
---