Cake_Recipes

with influences from here and there...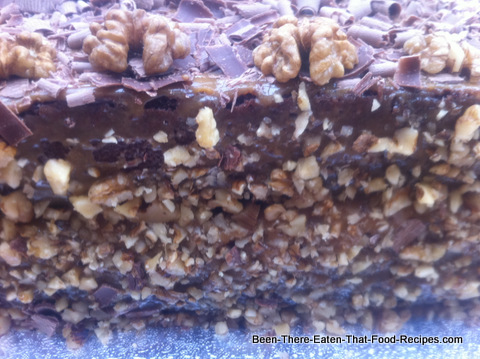 Nowadays, Cake_Recipes have influences from so many places that it is very difficult to track back their original birthplace. With the exception of few, most of today's cakes include a combination of tips from all around the world. This is more so thanks to the globalization of ingredients, and the increasingly affordable trips abroad, both facts feeding our cosmopolitan inspiration...
Would you love to make an impressive-yet-not-so-complicated cake for those life events? Birthday, Christening, Anniversary, special occasion?
If you master a basic recipe, are not afraid to experiment with out-of-the-ordinary fillings, and learn few decoration techniques, you are on your way to produce pretty and tasty cakes that will be the talk of the party. Myself, I am introduced at most parties as the lady who made THAT cake!!
Even if you don't have much time available, you can always find a way to cut corners, believe me!!
In this page you will see some of the cakes I have made over the years. More or less elaborated, better or worse finished, they all have in common the fact that these Cake_Recipes were made for occasions that were special for me, and therefore became priceless memories not only for myself but also for my friends and family.
Why don't you have a look at these Basic Recipes for Cakes , choose the ones that best suit you and give them a go?? You won't regret it!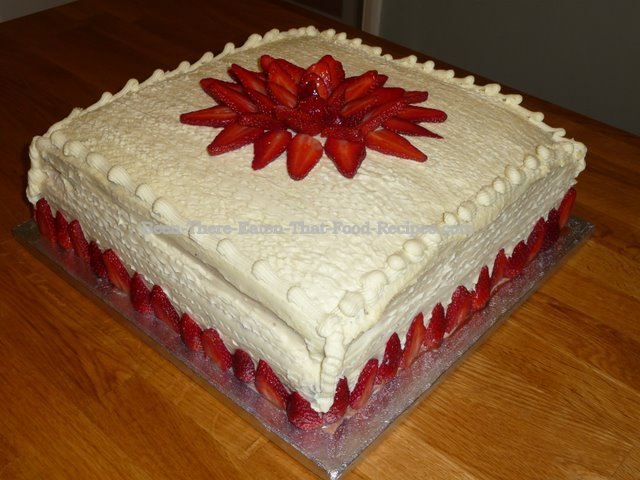 Strawberry, Chantilly Cream, Dulce de Leche and Almond Cake - Click here for the full recipe -

Black Forest Cake, click here for this recipe in different presentations.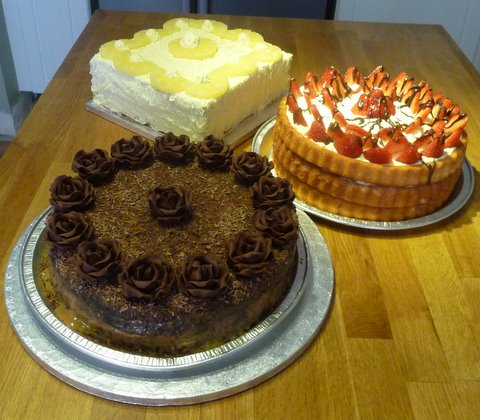 Fast Pineapple, Figs and Walnuts, and 30-Minute Cakes.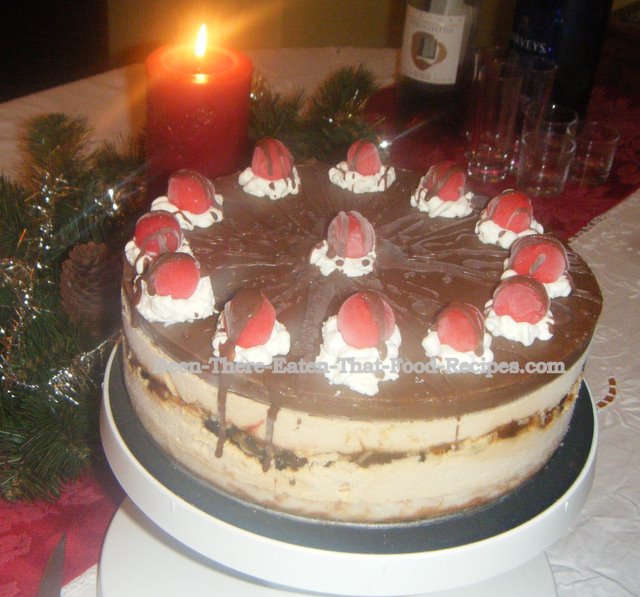 Frozen Cake - click here for instructions -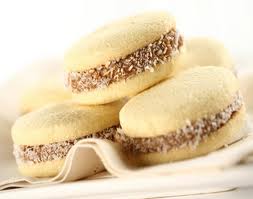 Alfajores de Maizena, for the recipe click here.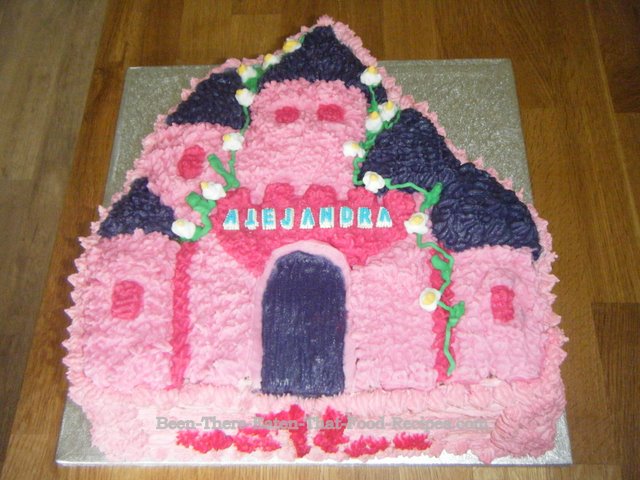 Adapted from Wilton's Enchanted Castle cake tin suggestions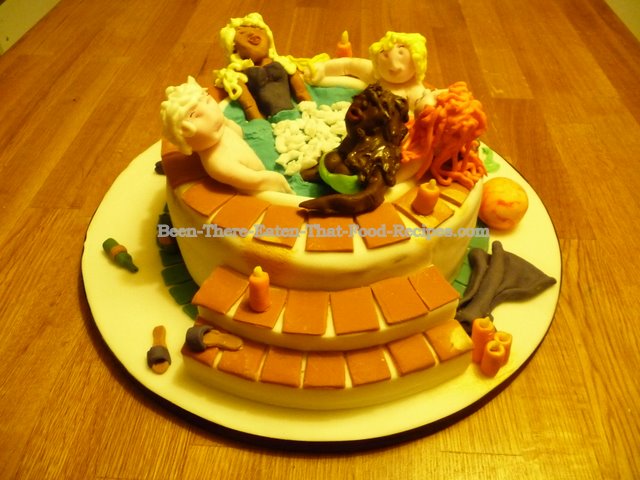 Inspired on Naughty Cakes
by Debbie Brown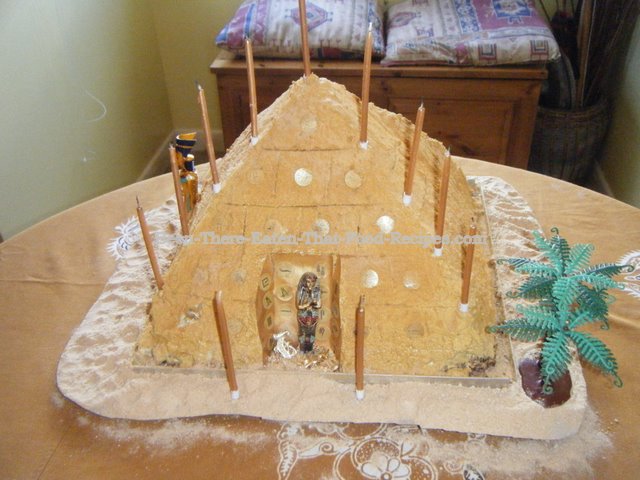 Egyptian Cake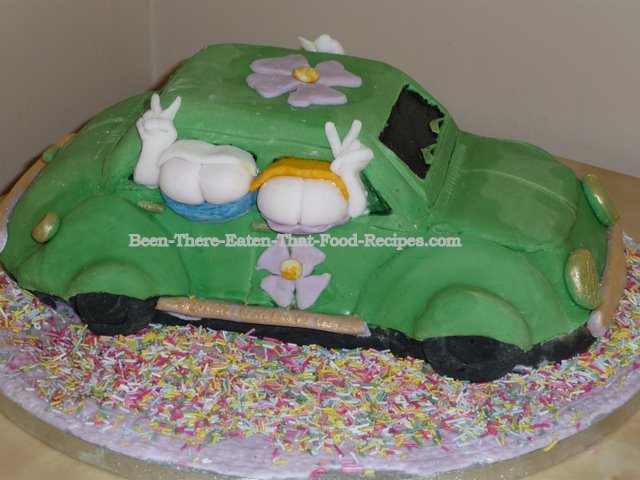 Inspired on Seriously Naughty Cakes
by Debbie Brown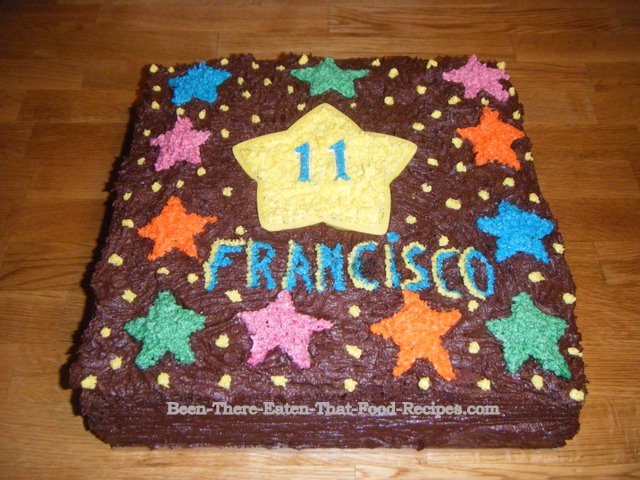 Stars Chocolate Cake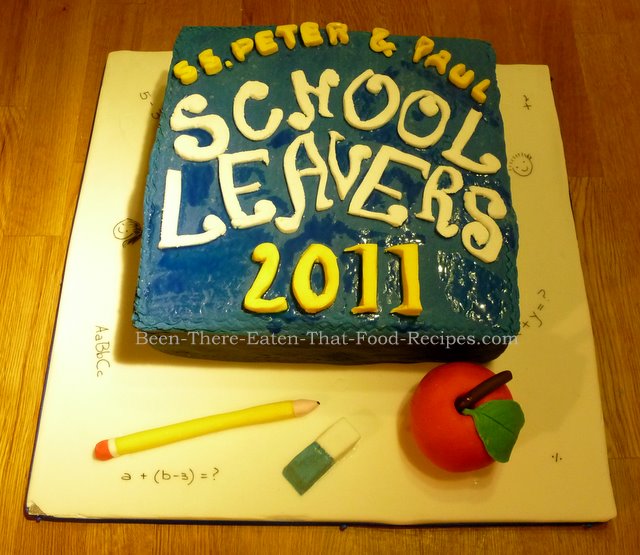 Inspired on the customcakeshop's Photostream's School Leavers Cake
Chocolate, Dulce de leche and Walnut Cake


---
- Return from Cake_Recipes to Food_Recipes
---