Chocolate_and_Hazelnuts_Cake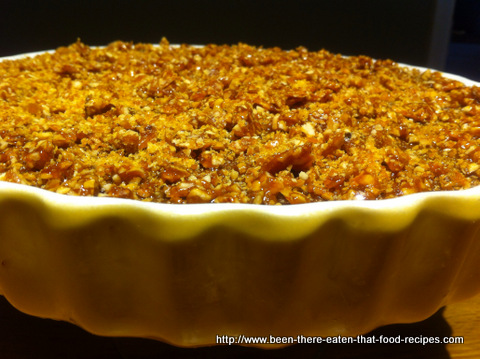 This Chocolate_and_Hazelnuts_cake combines the smooth richness of the chocolate mousse filling with the crunchy nuttiness of the topping.
It is based on one of Dolli Irigoyen's recipes, and it is served accompanied with caramel sauce.

Ingredients
for a 25cm diametre ovenproof dish
Base:
150g plain flour

100g

butter, unsalted
2 egg yolks

100g icing sugar


100g chopped hazelnuts

a pinch of salt



Chocolate Mousse:
250g dark chocolate

150g

butter

, unsalted
4 eggs


150g caster sugar

200g

cream suitable for whipping


3 Tsp raspberry marmalade



Crunchy caramel:
100g chopped hazelnuts

250g caster sugar
Liquid caramel:
150g caster sugar
10-12 Tsp boiling water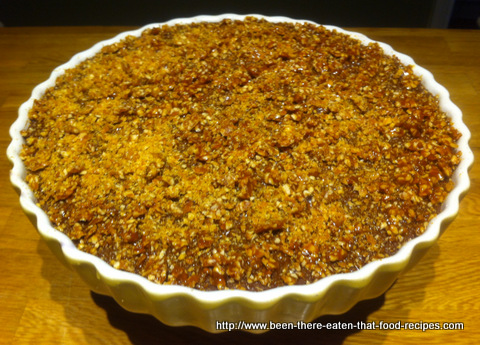 Preparation
Base:
Integrate all together with your hands to form a dough.

Let it rest in the fridge for 30 minutes.

Stretch the dough using your fingers to cover the dish.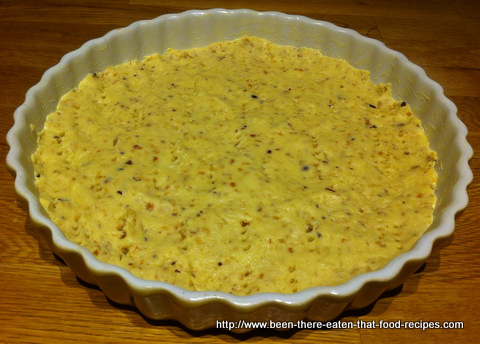 Prick the surface with a fork and bake for about 35 minutes.
Chocolate Mousse:
Prepare a bain Marie: place a pan with water to boil and on top place a bowl with the chocolate and butter.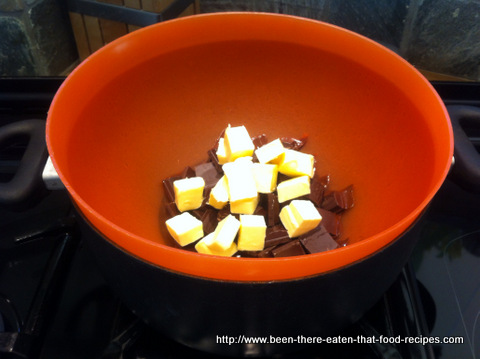 With a wooden spoon, stir the chocolate and butter until completely melted and smooth.

Immediately remove from heat. If you overheat, it will loose its shiny and smooth texture.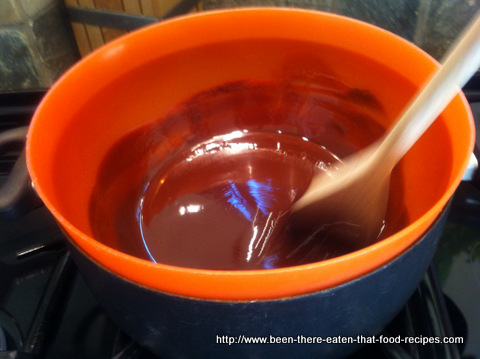 In another bowl, place the eggs and sugar.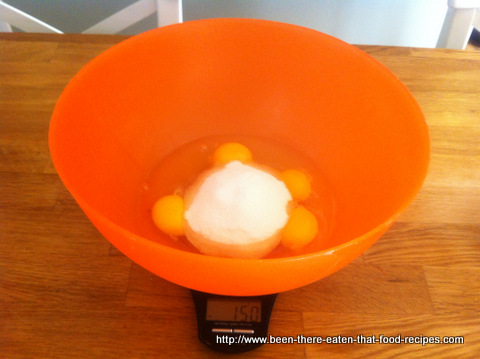 Beat using an electrical mixer...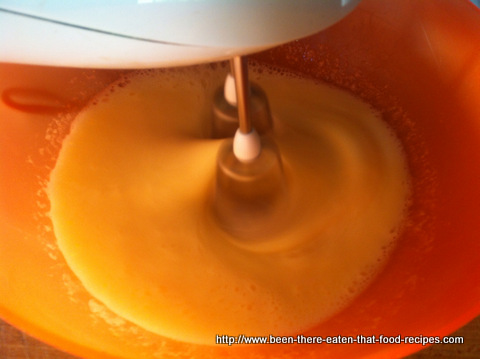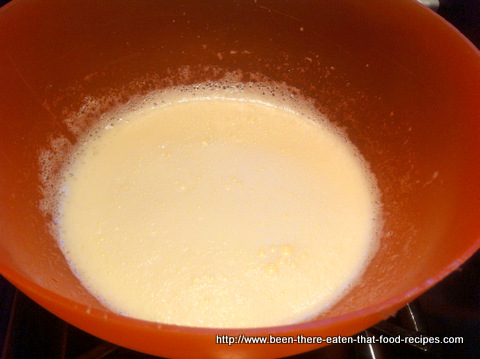 Very gently, pour the chocolate mousse over the eggs mixture, ...

...stirring slowly with a wooden spoon to integrate.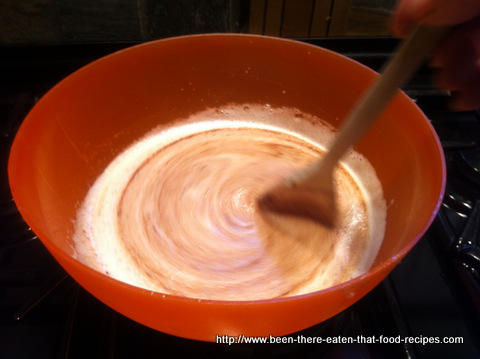 In a separate bowl, whip the cream until firm.
Incorporate the whipped cream into the chocolate mix.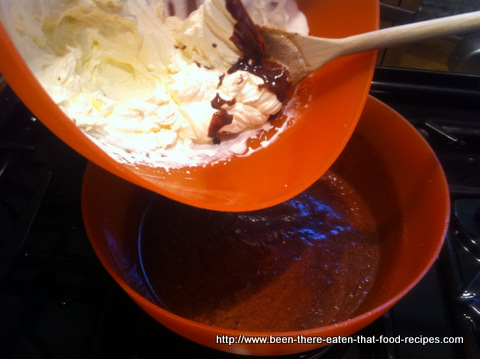 Stir with a wooden spoon until integration is complete.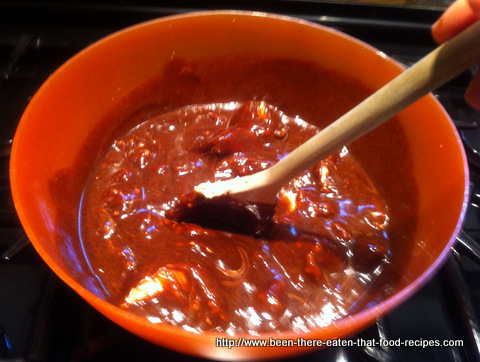 Spread the marmalade over the cooled down baked base.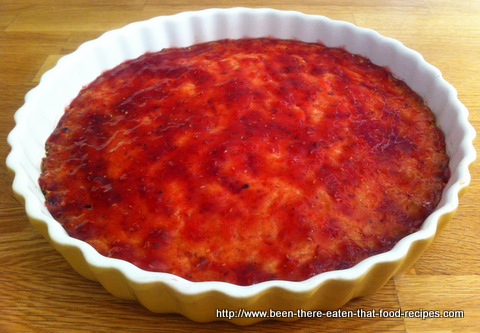 Pour the chocolate mousse on top of the base.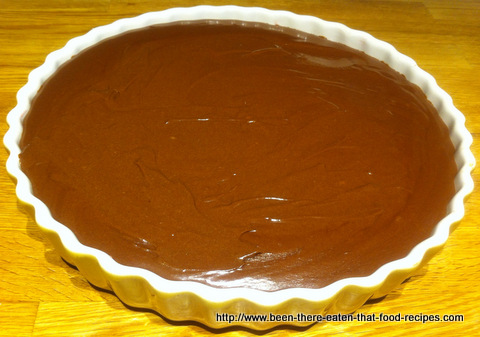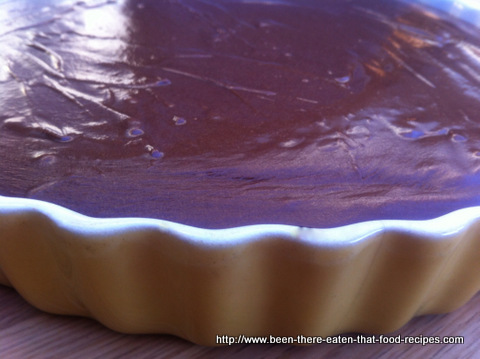 Crunchy and liquid caramels:
Place 400g sugar in a pan on a moderate heat, stirring regularly with a wooden spoon to avoid burning the caramel.


tip: we are preparing the caramel for the "crunchy caramel" and the "liquid caramel" together, using 250g + 150 caster sugar.

With the help of the wooden spoon, make sure to desintegrate all sugar crumbs.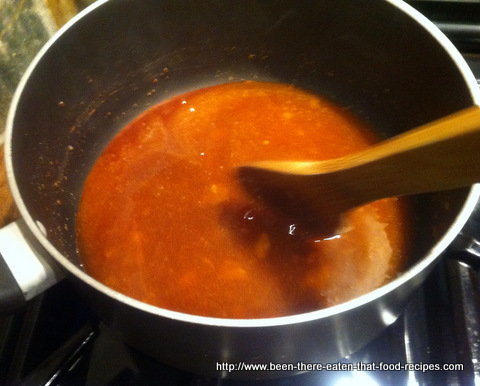 Remove from heat when all dissolved.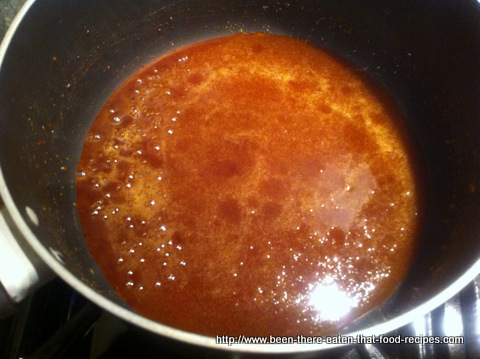 Separate 1/3 of the caramel and very carefully add 10-12 Tsp boiling water, stirring until obtaining a caramel sauce of your wished consistency.
tip: you can keep this liquid caramel for weeks in the fridge to use as a topping sauce for desserts, ice-creams, etc.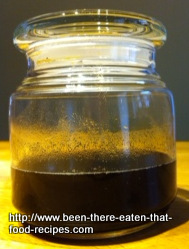 To the remaining 2/3 of the caramel, add the hazelnuts and mix.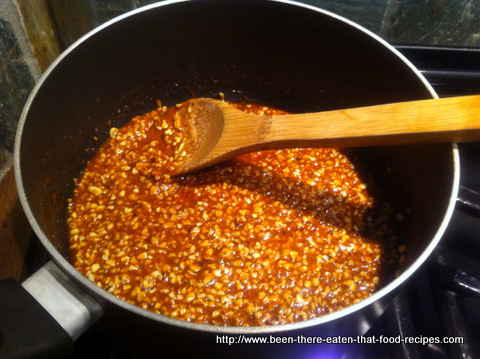 Pour it over an oily and smooth surface.
Let it to cool down.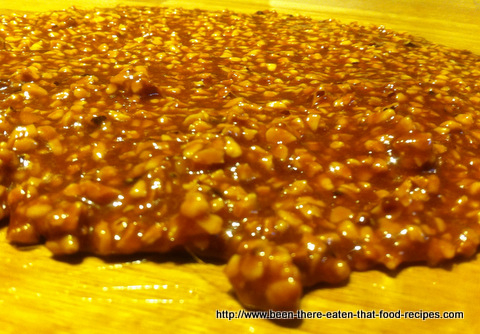 Once cold, detach from surface using a metallic spatula and chop it.
Cover the cake with this nutty caramel.
Serve accompanied with the liquid caramel, warm or at room temperature.
---
- Go from Chocolate_and_Hazelnuts_Cake to Cakes
- Go from Chocolate_and_Hazelnuts_Cake to HomePage
---
FREE eBook & Newsletters
---
Are You Proud of Your Cooking Skills?
Would you like to have a Web Page dedicated to Your Best Food Recipes? Your friends, family and the public would be able to see your page, try your recipes and leave comments...

Ideally, write about recipes of your own creation. However, you are welcome to write about somebody else's recipes as long as you acknowledge their credit.

With this chance of shining online, your cooking will be so much more appreciated!!!
---