Chantilly Cream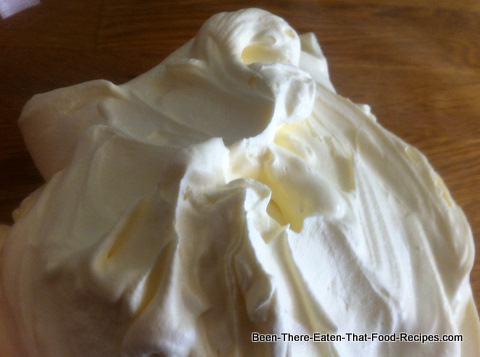 Chantilly Cream is simply sweet whipped cream flavoured with vanilla. It is another very versatile treat that you must include in your repertoire of basic recipes. Why? Well, because it tastes great, it is perfect to fill and cover cakes and desserts or to accompany ice-creams, it allows many variations and additions, and it is so easy and quick to make! It takes only three ingredients and one step preparation. What else could you ask for?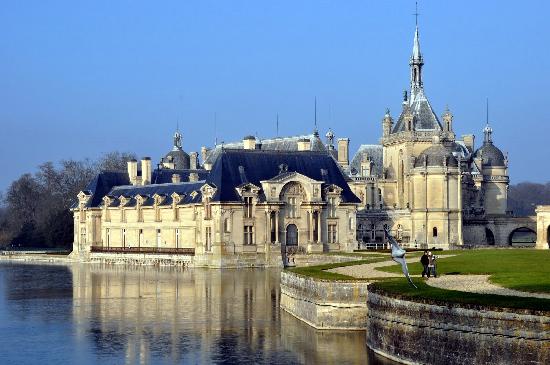 Chateau de Chantilly


This famous cream was born at the Chateau de Chantilly when it was created by the "Maître d'hôtel" Francois Vatel (1631 – 1671, whose real name was Swiss: Fritz Karl Watel) at the 2000 guests banquet that Louis II, Prince of Borbón-Condé, offered in honour of King Louis XIV. Since then, it is a familiar taste in French Patisserie as well as in cakes and desserts in many parts of the world.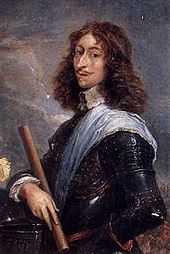 Louis II, Prince of Borbón-Condé


The story of the origin of this treat is a sweet and sour one, since according to many sources, that same night that Vatel created his renowned cream, he committed suicide with a sword. Apparently, the fish for the banquet hadn't arrived and his perfectionism couldn't cope with "such a disaster"! His body was discovered by the assistant who was looking for him to inform of the arrival of the fish...Tragic.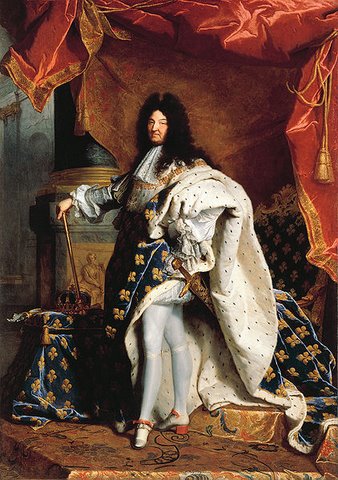 King Louis XIV


This story fascinated me because it possesses so many elements to grab my interest: the beauty of the Chateau located near Paris with its vast and gorgeous gardens, the decadent image of King Louis XIV and his court, the richness of the banquet, and the fatality of Vatel's decision...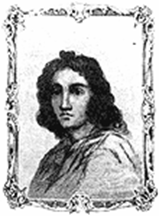 François Vatel in a XV century drawing


Coming back to the Chantilly cream, you can use it in soft peak to fill cake layers on its own or combined with other flavours.
When whipping the cream, make sure you obtain soft peaks if you are planning to use it as a filling.

It goes extremely well combined with fruits (strawberries, canned peaches, pineapple, raspberries, etc).
It is also delicious flavoured with liquors (brandy, Grand Marnier, you name it!).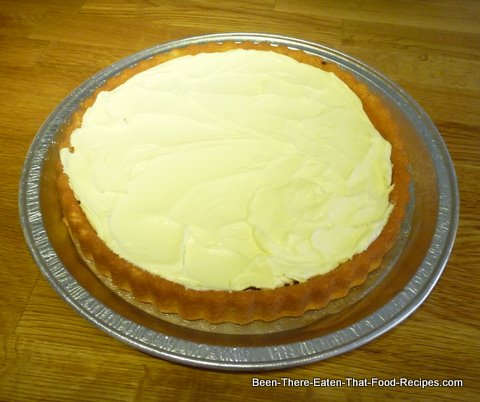 You could also whip the cream until stiff peaks form and use it to cover cakes or to decorate them.
You could also add colours to it, in paste or liquid. Have in mind that the added colour will look as a combination of the colour added and the natural yellowish tone of the Chantilly Cream.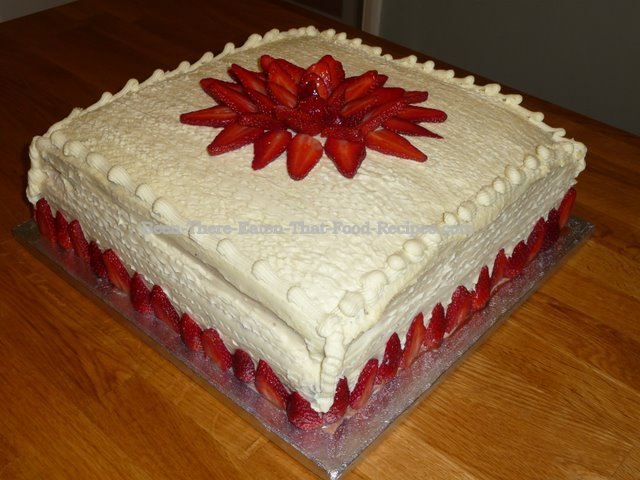 CHANTILLY CREAM
Ingredients
600ml

suitable cream for whipping (UK Double Cream, no Extra Thick, no Single)

6 Tbs

icing sugar

2 tsp

vanilla extract or essence
If you are worry about the calories, cut down the total calorie count by replacing a part of the cream by sour cream.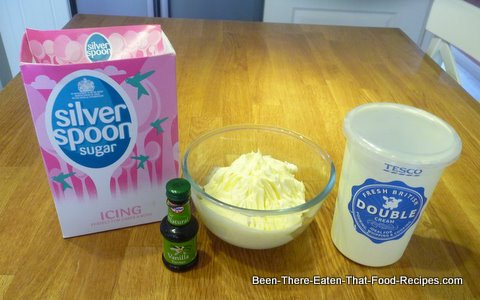 Preparation
In a large bowl, whip with a mixer the cream, the icing sugar, and the vanilla extract together starting on a medium speed and speeding up gradually. The final point is when soft or stiff peaks (depending of what you are going to use it for) form.
Stop Press!
For a page dedicated to electrical mixers (both hand and stand), their convenience, differences, a comparative table on qualities and price, have a look
here!
That amount is enough to cover a 30 cm square or round cake, or to fill 3 layers (on its own).
Do not overbeat it, otherwise it will become grainy, ruining the soft and luxurious consistency.
Keep chilled until serving. Take the precaution of covering the container with cling film to avoid the cream absorbing odours in the fridge.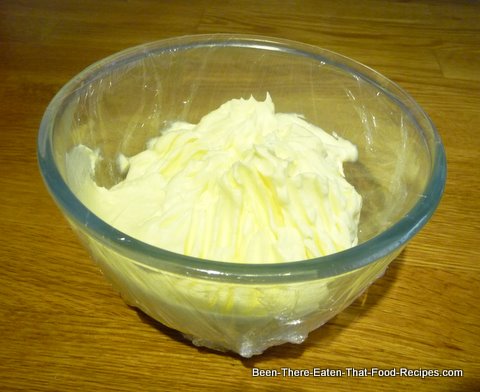 Tip: if you are using big quantities, I found it even easier and quicker to put all ingredients in a big blender.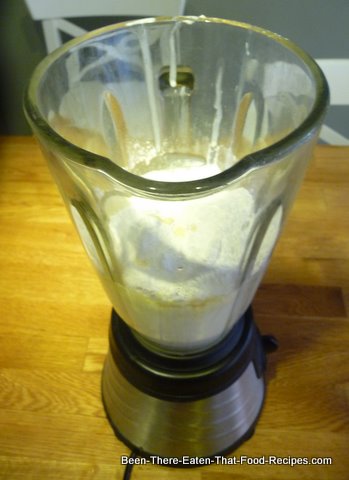 It will take around 20 seconds to be ready, depending on speed and whether you want soft...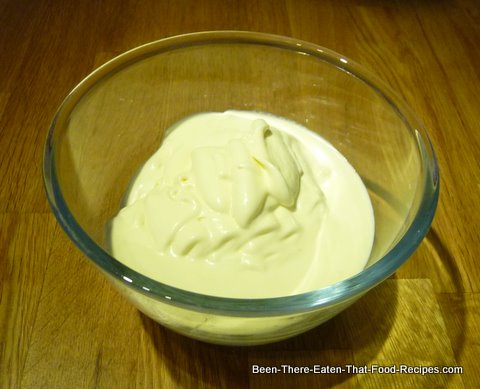 or stiff peaks...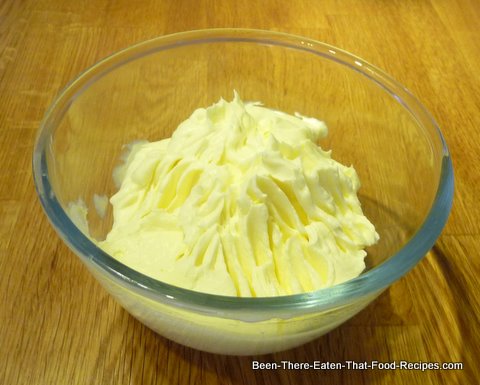 Be alert, do not over do it!!Myself, I wait until the sound of the blender changes and the cream stopped moving inside. I stop the blender just then.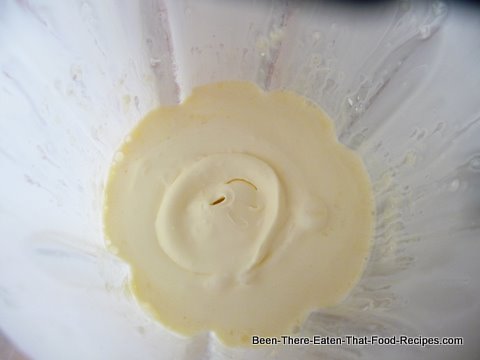 If needing a harder cream, I just whip it manually with the help of a fork or tablespoon until right consistency. Et voila!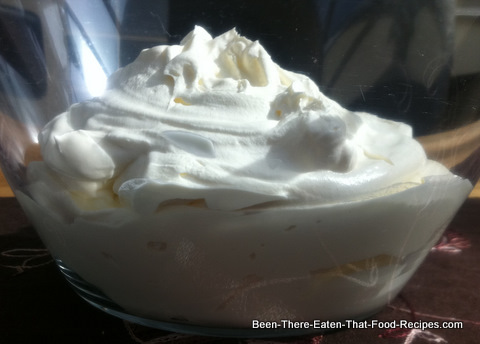 ---
-Return from Chantilly Creamto Basic Recipes for Cakes
-Return to Cakes


---