eBooks & Newsletters
---
This page is to thank all of you who have inspired and encouraged me along the journey of this site.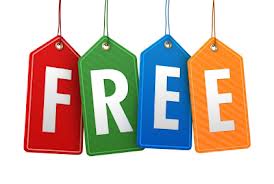 It is with that in mind that I would like to introduce to you the eBook serie: World Dessert Recipes!
In this serie, I will explain international dessert recipes in a simple and straight forward manner, for all those who want to bring to their tables tastes from all around the world, no matter the level of their cooking skills!
eBook Nº1: World Dessert Recipes:

Italian & French

In this first eBook, FREE of charge, you will find the following recipes:
Italian
Tiramisu Original Recipe - with step-by step pictures
Mango Gelato
Corona di Ricotta con Frutti di Bosco (Ricotta Crown with berries)
Zabaglione
Pere al Vino Rosso (Pears Poached in Red Wine)
French
Île Flottante (Floating Island) - with step-by-step pictures
Crêpes au Citron (Pancakes with Lemon)
Mousse as Chocolat
Bavarois à l'Orange
Sorbet au Kiwi et Citron Vert (Kiwi and Lime Sorbet)

---
Allow me to keep you updated on subjects of our interest through the FREE and regular edition of my Recipes of the World Newsletters, filling in the form above!

And then, come back soon for the next eBooks of the serie and for the coming Newsletters!
I hope you enjoy them,
Liliana
---
FREE eBook & Newsletters
---
Are You Proud of Your Cooking Skills?
Would you like to have a Web Page dedicated to Your Best Food Recipes? Your friends, family and the public would be able to see your page, try your recipes and leave comments...

Ideally, write about recipes of your own creation. However, you are welcome to write about somebody else's recipes as long as you acknowledge their credit.

With this chance of shining online, your cooking will be so much more appreciated!!!
---