From Brac to Mendoza: STORY OF A PHOTOGRAPH
(it continues from the phylloxera disaster) When the five brothers from Brac arrived to America, they had a photograph taken of them to mark the occasion. They sent a copy to the family in Bol and they kept another one with them.
- The brothers Lukas, Petar, Sinisa, Dinko and Francisko Petric' - America, circa 1900 (from left)

Somehow, they ended up in Argentina, settling down in the province of Mendoza,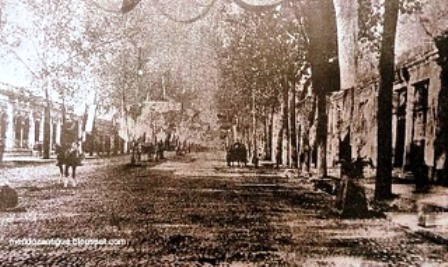 - Image of the city of Mendoza, Argentina, 1880 - http://mendozantigua.blogspot.co.uk


where after working in the construction of the Canal Pescara in Maipú,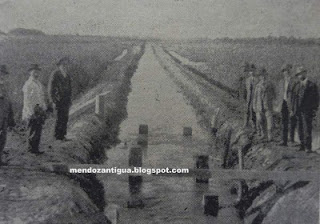 - Canal building, Lavalle, Mendoza, 1920 - http://mendozantigua.blogspot.co.uk


they dedicated themselves to grow vineyards;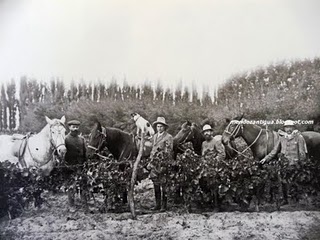 - vine growers, Mendoza, 1905 - http://mendozantigua.blogspot.co.uk


some settling down in Maipú,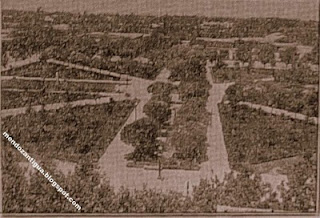 - Plaza de Maipú, Mendoza, 1905 - http://mendozantigua.blogspot.co.uk


others in Costa de Araujo, Lavalle.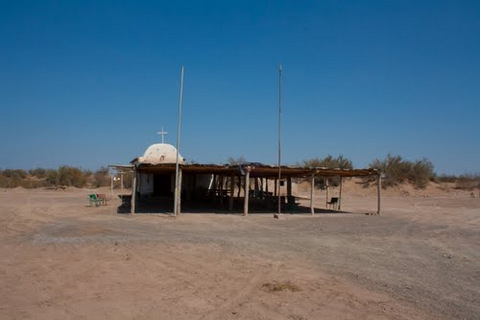 - Lavalle, landscape and chapel - http://mendozantigua.blogspot.co.uk


Mingo remember very well that emblematic photograph. He observed it in Mendoza many times, with Domingo (second from the right, seated) naming each of his brothers portrayed in it.
Coming back to the tale of my uncle Mingo, when he arrived to the address indicated, he was received by Sinisa Petric' and his extended family.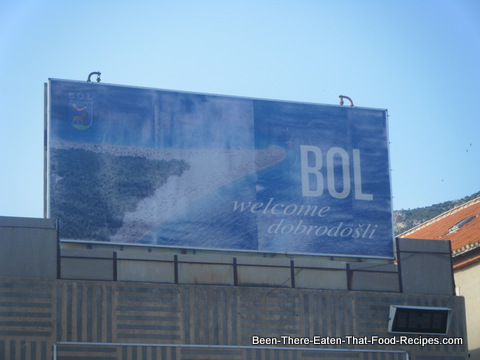 That address corresponded to his parents' rural house; Sinisa, his wife and two children live few yards away in a modern house that provides accommodation for tourists.
The whole family obviously spoke Croatian, Sinisa and his sister also spoke Italian and some English. Mingo speaks some English and Susana, his friend, Italian. The visitors were invited to go inside, and once there, Mingo couldn't believe his eyes. Presiding over the small dining room, there it was the photograph of the five brothers!!!
Very moved, Mingo went in front of the photograph and pointed out at Domingo in the photograph, saying: "this is my grandfather!" By that time everybody was very moved and trying to communicate to each other, in their common languages. It was a very special and intense moment for all involved.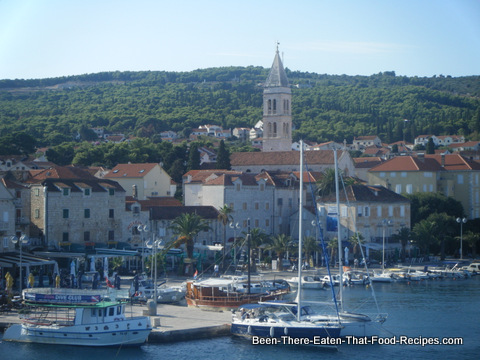 Then somehow Mingo was asked to sing that song, the one that Domingo has taught him in his home language. Mingo was a bit reluctant to do it, since he really only remembered the sounds but didn't know the words properly, so he was uncertain to sing it in front of them. But he did it under their insistence, and then all present were having tears in their eyes since they could recognise the song so well...
Our Visit To Bol, Brac
After I heard this story from Mingo, it was just a matter of time for us to pay a long due visit to Brac (Brač). I tried to contact my Croatian relatives ahead of our trip through the email address that Mingo had provided, by never got a reply, although I tried in numerous occasions. A bit discouraged by this set back, myself, my husband, our 3 boys and my niece Josefina visiting us from Argentina, travelled to the Dalmatian Coast with the intention of getting to know that part of the country, visit Brac and Bol, and, hopefully, meet my Croatian family!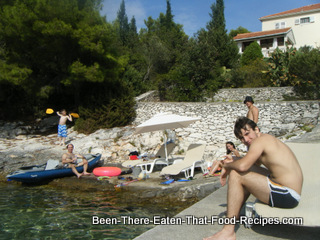 We set base at Villa Katy, located near the little village of Tri Luke, in the island of Korčula (Marco Polo's birthplace). While enjoying this villa and its absolutely stunning enclave, I kept trying to make contact via email with my relatives in Brac with no luck. Finally, my husband decided to call them and sorting out the language barrier, managed to get in touch with Sinisa and explained who we were and what we were trying to do. At the other side of the phone line they were fascinated when they understood what was going on, and invited us to visit them the next day!
Well, it wasn't that straight forward to reach the island of Brac from the island of Korčula, since there is no direct ferry between them. Instead, we had to take an early Jadrolinija ferry to mainland Split (two islands away) and from there take another ferry to Brac, what took us most of the day.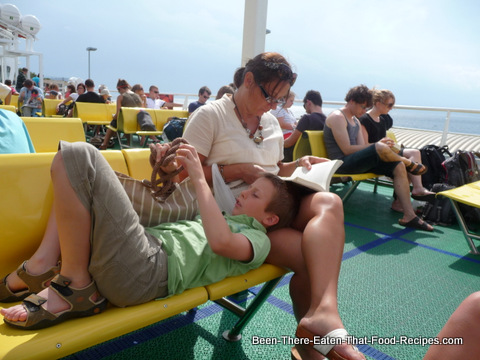 We arrived at Supetar, a small town on the northern part of Brac, and from there we drove to the southern town of Bol.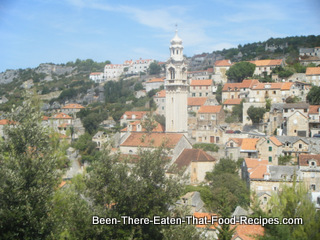 The scenary was stunning all the way!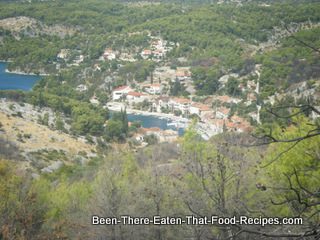 We were filled with excitement and much anticipation. The place is absolutely magic, with its Zlatni Rat (Golden Horn) beach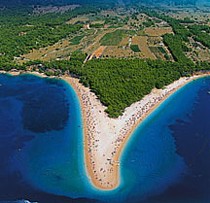 voted as one of the most beautiful in the world.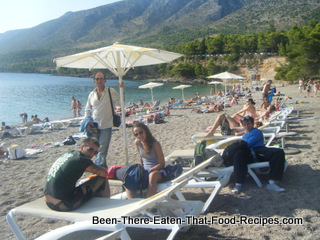 My first thought after watching all this beauty was thinking about those poor brothers, leaving this paradise behind to settled in Lavalle, Mendoza, one of the driest, dullest and more desolated and deserted places in Mendoza (see "Lavalle, landscape and chapel" picture above)!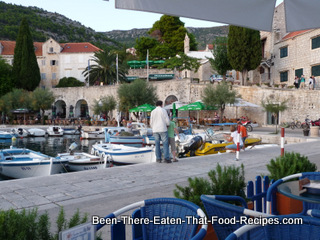 My heart felt real sadness thinking of them...How much they must have missed Bol!! Later I learnt that they never could make it back, with the exception of one, who come back to marry his fiancée and left again with his now wife for a life in Argentina.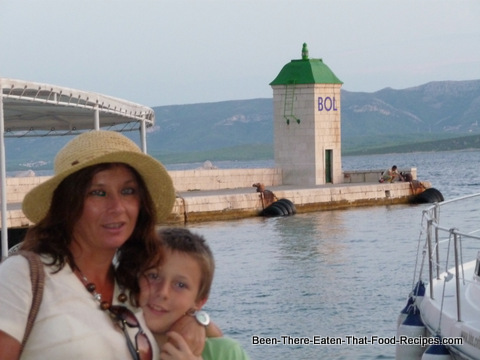 As agreed, when we reached the town of Bol we phoned Sinisa and waited for him to show us the way.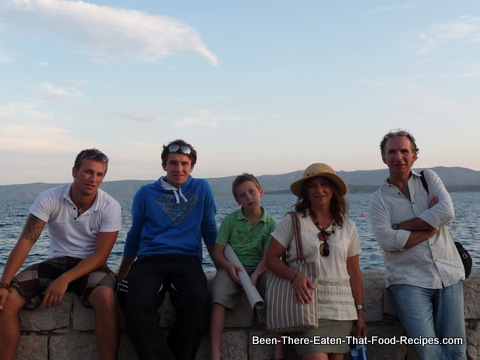 Sinisa arrived in a scooter carrying his son Ivan in the back. My first reaction was to note how kind and loving they were but also, how surprisingly different they looked from the rest of my family!! After knowing of so many look-a-likes to my family in the region, I was expecting to find a great physical resemblance with them...
Have a look at how my family in Brac shares a bit of Garcia Marquez's magic...